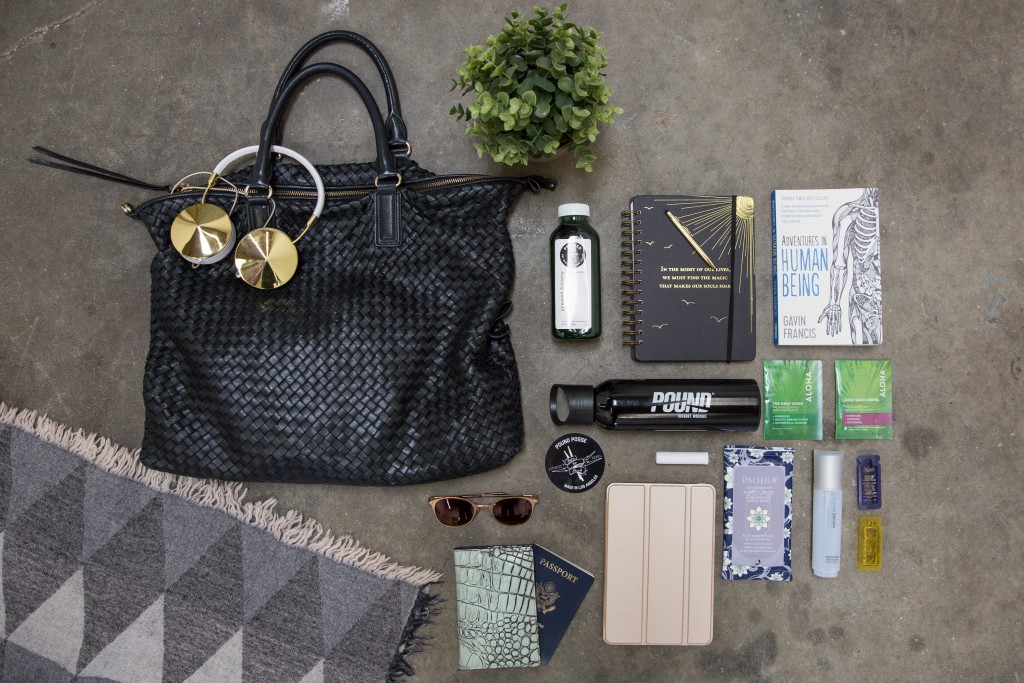 04 Apr

How To: Keep Calm and Carry On

Fewer skills are more vital these days than packing the perfect carry on! Lately, we've been traveling a lot and we've nailed down our carry-on essentials from beauty products to playlists! This week, a few of us from HQ are traveling to Kholn, Germany to attend of of the biggest fitness conventions in the world - FIBO! As we get ready for our big trip, we thought we'd share our go-to carry on list, guaranteed to make any flight (or trip) as stress-free as possible.
Re-Hydrate:
Airplanes = low humidity. Low humidity = dry skin, mouth and dehydration. Solution? Bring water, wipes and mist!

Get Creative in the Clouds:
There's just something about being tucked away in the clouds that gets our creative juices flowing. Make sure you have a pen and paper handy so you can write it all down!

Get Comfy and Zone Out:
There will always be a crying baby. We try and find simple ways to zone out and relax, even when our surroundings are chaotic.


ALWAYS bring a cozy sweater or jacket. We prefer ones with a hood so you can hide underneath it 😉
Don't leave the house without your headphones and a few bomb playlists! Listen to our playlists for this trip on Spotify now!
Last but not least - don't forget to bring snacks!!! We never travel without a few KIND Bars and an apple.