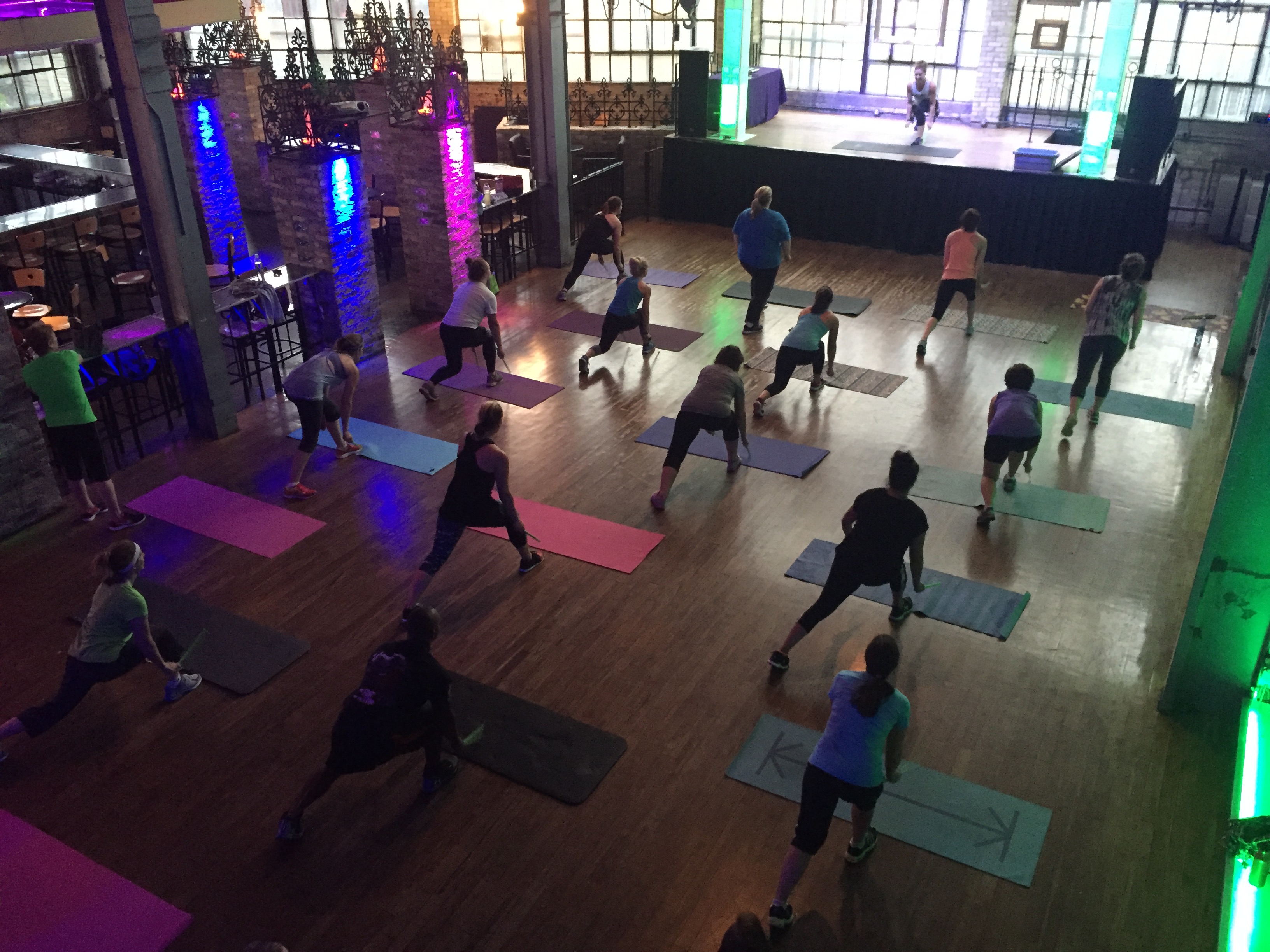 12 Oct

A Day In The Life: Erica Lewandowski

On any given Tuesday night, you can find Erica Lewandowski leading a loud and proud POUND class in an old warehouse, every strike of her Ripstix echoing off of the old wooden floors. Erica chose to host classes in a nightclub because it seemed like a no-brainer.

"I wanted to give my students the most authentic rockstar experience possible," she said. "What location could be better than a nightclub?"

The club is an old industrial warehouse, complete with a huge stage and professional lighting and sound. Erica says that it's loud… really LOUD. When her students walk in the door, she says she can see it on their faces—they're ready to get in the zone and be a rockstar for the next 45 minutes.

She also said that, interestingly, those that attend POUND in the club aren't necessarily gym-goers.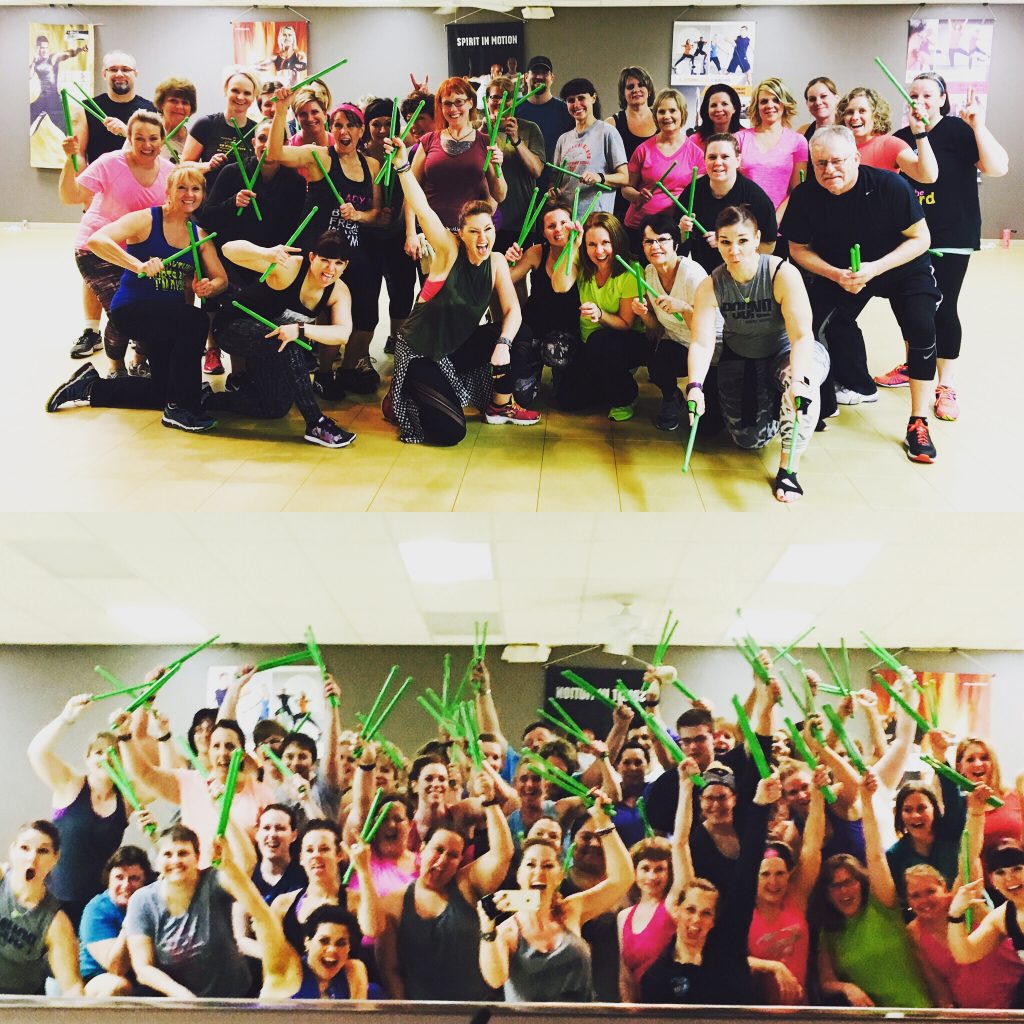 "These are people who aren't comfortable walking into that gym environment and the way they feel intimidated by the equipment or the group fitness room," she said. "With the club, I think because it's so vastly different from a gym—it looks different, it feels different, you've got lights on and a stage and music—it doesn't feel anything like a gym. It provides a very unique comfort zone for people."
Erica said that the class attracts people who love the dynamic experience that the club offers that a gym can't.
"There's that element of badassery that you have there that you don't necessarily have in the gym," she said. "From the moment students walk in, they know they are in for an experience unlike any other. It's an absolute judgement free zone—no mirrors, no gym creepers peeping in, just us and the music!"
Kristen Reed, one of Erica's devoted POUND Posse members, said that she goes to Erica's classes at the club and the gym.
"I love taking Erica's class because it's a fantastic workout that is just FUN," Kristen said. "I've lost 75 pounds in the past 17 months and Erica and POUND have played such an important role in that. Erica is one of my biggest cheerleaders."
Rotz and Gloria Arnold are a couple in their late seventies who take POUND 3-5 times a week, and are dedicated members of Erica's POUND Posse.
"We joined the class because Rotz was diagnosed with degenerative muscle problems. Doing this class is is most helpful physically for him," Gloria said. "We go to POUND class four days a week and really wish it was every day, as we both enjoy Erica's class so much. POUND is an exhilarating class for the entire body for all ages. Erica is a super instructor who we love very much."
As far as which tracks Erica loves to teach in the club, she said "Killing In the Name Of" is most definitely on her playlist.
"That's one of those where you just feel the vibe of the song," Erica said. "It meshes so well with where you are and the atmosphere of that club that you get that rockstar feel."
Erica lives in Milwaukee, WI. She has been married for 15 years, is a mom to a 13-year-old daughter, is a badass POUND Pro, and works as a Special Enforcement Manager in the Department of Neighborhood Services for the City of Milwaukee. And her POUND motto? "Have the passion, take the action, and the magic will happen!"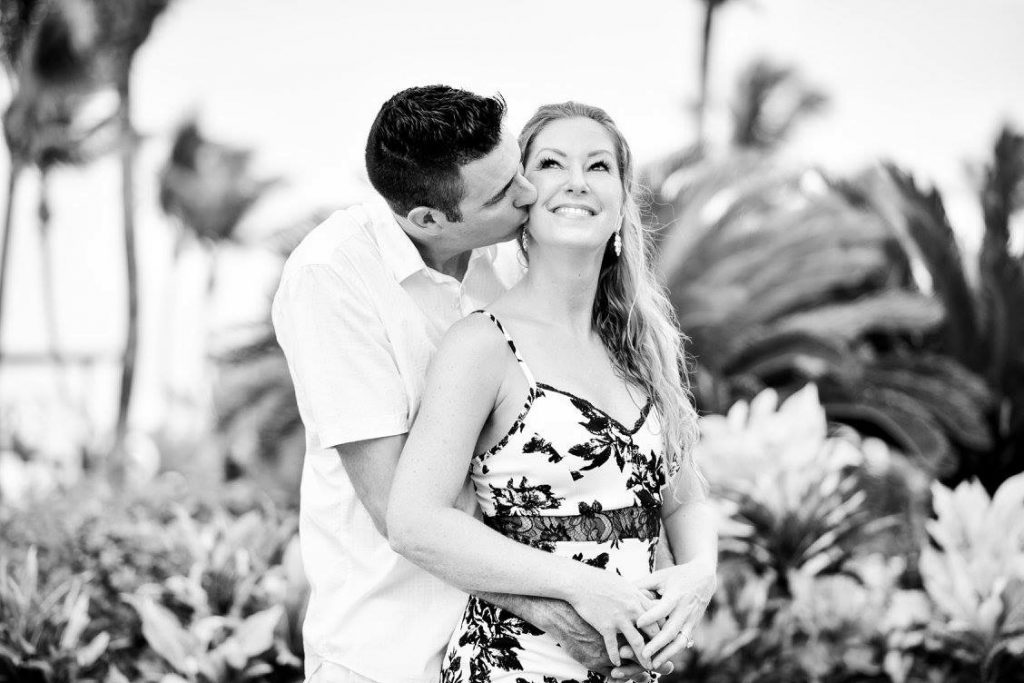 We think she's the definition of a rebel, in POUND, at work, and in life, too. As a Special Enforcement Manager, Erica works alongside the police to abate nuisance properties in Milwaukee's toughest neighborhoods. But getting there was no cake walk.
"In my professional industry, I've always had to fight stereotypes and work extra hard to change the mindsets of others," she explained. "I can't tell you how many times people have said to me, 'Oh, you must be his secretary, I was waiting to speak with a manager!' when I answer my phone. I let that roll off my back, make a joke, and keep working. I believe in letting my work ethic, my team's work product, and the positive impacts we make in the City of Milwaukee do the talking."
Erica describes herself as tenacious and extremely goal driven. She sets her expectations high and always gives 110% to everything she does. And, like any true rebel, she doesn't take no for an answer.
Case and point? After returning to work from an extended maternity leave, Erica applied for her first promotion into management. But the hiring manager told her, "If you hadn't gone and had that kid, you would have gotten the job."
"His casual remark hit deep," Erica said. "It stung. I went from feeling shocked, to angry, to depressed and withdrawn. I had heard that it was hard for women to return to the work force and be successful after having children, and for a while I believed that my opportunity to advance my career had passed, even though I knew I had more to offer."  
For a year, she focused her energy into family, fitness, and friends, passing up several other opportunities for management positions for fear of rejection.
"Finally, I'd had enough—I knew I had so much more to offer, and needed to make a radical change to get there," Erica said.
Erica took the position as a Special Enforcement Inspector. She visited drug houses, gang hotspots, and crime scenes. She saw child and animal neglect and criminal behavior. It was a hard job filled with long hours and stressful conditions. And yet, Erica said she has experienced some of the most challenging and life changing moments of her life.
"The rest, you could say, is history," she said. "I knew I'd found my niche. I worked hard, saw positive results in the community, was recognized for my achievements, and ultimately became a top manager in the department."
That makes Erica a rebel in our book.
"To me, being a rebel is about confidence. It's about facing your fears, your doubters, your haters, and gracefully moving past them to something better," Erica said. "It's about leading by example, taking risks, and being ok with success or failure, as we learn and grow from both."  
And Erica is most certainly a leader. She is in charge of the team that deals with tough community issues like illegally occupied residences and drug dens.
The other night at work, for example, Erica's team went to a property that was illegally occupied, with no power, no water, and unsanitary conditions. Essentially, it was not up to code and therefore dangerous. Drug addicted individuals had taken up residence there, and because children were involved that weren't being cared for, her team had paired up with Child Protective Services. The mother of the child was so heavily into drugs that she wasn't even completely coherent, and the child was evidently relying on a neighbor with no relation to the child for care, Erica said.
"[Child Protective Services] worked to try to find a better location for the child and we worked to close the property with rampant drug use, occurring right in front of us," she said.
This is just one of many situations that Erica and her team encounter.
"These are things that we see on a daily basis and are common in all communities throughout the country," Erica said. "Not a lot of municipalities are addressing these issues head on in these environments with the collaborative approach we employ on a daily basis."
Erica said that she tries to empower others by giving them a safe place to test their boundaries, learn from their mistakes, and most of all, feel supported in their efforts. In her day job this means shattering glass ceilings, throwing tradition aside and leading a team of professionals to find satisfaction in what could otherwise be stressful, discouraging, and sometimes heartbreaking work, she said.
And in POUND?
"This truly means giving permission to rock by embracing every person that walks through the door, with a smile, a positive attitude, and applauding their accomplishments, big or small!" she said.  
A few months ago, Erica said she arrived at the gym to find an older woman sitting quietly in the group fitness room, waiting for her. The woman told Erica that her husband had died about eight weeks ago, and that she needed to do something for herself. The woman asked if it would be okay to join the class that day. Obviously, Erica welcomed her in POUND's arms enthusiastically.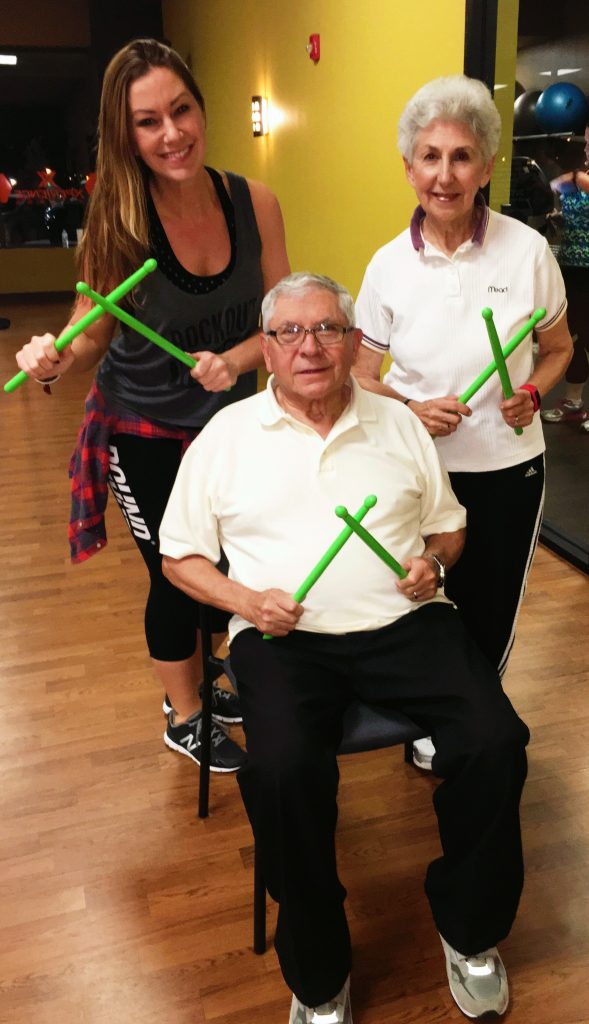 "She was my hero! We had a good cry, a great class, and she's been with me ever since—she's a true rebel in my book," Erica said.
Erica said that when she thinks of the POUND community and POUND's presence in her life, she admittedly gets a little teary eyed.
"I've cried at every POUND training I've taken," she said. "I am just so honored and proud to be a part of the POUND community—our POUND posse embodies a culture of acceptance, kindness, and empowerment that is unlike anything else I've experienced. It enriches my life far beyond the gym."
As a rebel herself, Erica said that her POUND community has given her a support system of likeminded badasses that she couldn't be more grateful for.
"The culture of POUND also attracts the most authentic, kind, kickass students! They really are fitness rebels," she said. "They don't realize how much they give back to us Pros—in their smiles, their dedication and hard work, and for me, fully embracing me in all my sweaty silliness. I can't wait to see what the future holds for the brand, POUND Pros, and all those we touch with the magic of POUND, and I'm just so excited to be a part of it."