POUND ROCKOUT WORKOUT INSTRUCTOR TERMS AND CONDITIONS
EFFECTIVE DATE: APRIL, 29, 2022
Confidential and Proprietary, All Rights reserved – Copyright April 2022, Pound Rockout Workout, LLC By clicking "I agree to the Terms and Conditions", the Instructor referenced ("you") in the instructor hereby accepts and agrees to be bound these Terms and Conditions (the "Agreement") effective immediately (the "Effective Date"). You and Pound Rockout Workout, LLC, ("Pound") hereby agree and acknowledge as follows:
Authorization. The Pound Unplugged workout (the "Pound Workout") consists of a fitness class ("Class(es)") combining elements of music and choreography with the use of weighted drumsticks ("Ripstix") to achieve a strenuous fitness experience developed by Pound and taught by an official Licensed Pound Instructor ("Licensed Instructor") who has successfully completed the POUND Unplugged training (a "Pound Pro") and is licensed in the applicable Pound Workout ("Authorized Workouts"). Upon becoming a Pound Pro, and subject to the Restrictions defined below, Pound hereby authorizes you to offer the Authorized Workouts and teach Classes at (i) any authorized Pound Venues ("Pound Venues"), (ii) a private studio owned or operated by you, or (iii) in your or your Client's (defined below) home in accordance with the terms and conditions of this Agreement. "Clients" shall mean persons paying a fee to you for your instruction and/or teaching of fitness related activities. The foregoing authorization is on a limited, non-exclusive, non-transferable and non-sublicensable
Restrictions.

Except as otherwise specifically authorized communicated in writing by Pound, all Classes offered and Authorized Workouts led or taught by you shall be led and taught solely by you. No other instructor (including a Licensed Instructor) other than you is authorized under this Agreement to teach a Class or Pound Workout to your clients or Class participants, unless such other instructor is a Licensed Instructor in such Authorized Workouts and who has executed an Instructor
You acknowledge that the minimum age to be a Pound Pro is eighteen (18) years or age, or older, and as such, you represent you are at least eighteen (18) years of
At all times during the Term, you hereby agree to take all steps required by Pound to maintain your status as a Licensed Instructor. If at any time during the Term your status as a Licensed Instructor shall lapse, the authorizations granted to you hereunder shall be suspended until such time that your status as a Licensed Instructor is brought back into good standing (as determined by Pound in its sole and absolute discretion).
Pound and the Pound logo(s) is a registered trademark and may not be used to produce merchandise, accessories, or apparel without the written approval of Pound HQ. In addition, Pound's likeness including Ripstix and brand taglines are prohibited without the approval of Pound. Merchandise using Pound's name, logo, or likeness cannot be produced and sold under any circumstances. Promotional t-shirts that support a charitable cause, raise awareness, and used as giveaways are the only acceptable apparel that can be produced, AND must be approved by HQ and cannot be sold. If You would like to submit a design for review, please email

[email protected]

attaching your design mock up. Please note, designs must be received at least 2 weeks prior to desired print date.
You shall only permit Authorized Product (defined below) to be used during Classes, and no other products shall be offered or used during Classes. Classes must be taught using Authorized Product. Teaching of Classes without any Authorized Product is hereby expressly prohibited. Authorized Product held by you shall be used exclusively for participation in the Pound Classes and no other use of such products is approved or may be
You shall only perform Authorized Workouts during Classes, and no other type of workouts may be offered, performed or taught during Classes. Classes must be offered, performed and taught with, during or in connection with Authorized Workouts. Teaching of Classes without Authorized Workouts is hereby expressly
Any breach of these Restrictions may, in Pound's sole discretion, result in the suspension or termination of your License Instructor status and the revocation of the Authorizations granted

Event Restrictions. You are prohibited from (i) scheduling or booking Pound, including booking a booth or table, (ii) representing Pound in an "official" capacity, and (iii) performing, demonstrating or teaching of Classes, at any event, expo, convention or trade show (each an "Event"), without the express prior written consent of an official Pound representative. If you would like to represent Pound at an Event, including any of the foregoing (i), (ii) or (iii), you must seek written approval by Pound by contacting us at [email protected]; Pound may grant or reject such request in its sole discretion. Any approved requests will be subject to the restrictions and policies communicated by Pound, including without limitation, Pound's discretion as to instructor's attending such Event, promotional matters. Classes to be taught (if any) and use of approved Pound materials
DEM LABEL.

The online Pound network for Pound Pros ("The Label") provides you access to updates regarding Authorized Workouts, materials, choreography, music and continuing education materials. Membership in The Label grants you access to the foregoing updates and materials as well as access to instructor resources, partner company discounts for apparel and merchandise, special event information, and numerous other benefits only available to Licensed Instructors that are members of The Label. Membership in The Label may be terminable by Pound, at its sole discretion, at any time. The Label membership fees are billed in accordance with the then current either monthly or annually pricing and are subject to the Terms of Use posted and updated on com.

You may cancel or modify your Label membership by visiting the My Account page located within The Label at poundfit.com to contact a Service Representative. Please note you must provide a minimum 30-day notice prior to cancellation to avoid future billing.  Once your Label membership has been cancelled or modified you will: 
Lose your teaching license for the membership(s) you cancelled, and you must either 

Pay a reinstatement fee OR
attend necessary POUND training(s) to renew your license(s) and be able to teach classes

Lose your applicable class listings and instructor profile details on our website, as well as your 'Member Since' date
Forfeit the rights granted under your License Agreement, including the use of this program's trademarks, copyrights, logos and other marketing materials 
Fees. Upon execution of this Agreement, you agree to pay the amount designated in the Agreement as the Pound Training Fee. Pound expressly reserves the right to require additional fees to be paid at a future date for Renewal Terms, including but not limited to continuing education, which may be required to maintain your status as a Pound Pound further reserves the right to change the foregoing fees at its sole discretion and without notice to you. Fees to obtain additional Pound Workout certifications may be charged by Pound in its sole discretion. With respect to fees for Authorized Product purchased, all amounts are due when invoiced but in no event more than twenty (20) days later than receipt of the invoice. Except as set forth in this Agreement, all fees paid pursuant to this Agreement are non-refundable.
Cancellation Policy; Location or Date Change. If you cancel your registration for Training more than thirty (30) days before your scheduled Training Date you may request a full refund of fees you paid to Pound. If you cancel your registration for Training more than fourteen (14) but less than thirty (30) days before your Training Date you may request a full refund less a fifty-dollar ($50.00) cancellation If you cancel your registration less than fourteen (14) days before your training date, you will not be entitled to a refund of any portion of the Fees paid to Pound. Refunds shall not apply to amounts paid for prior Terms. Should you wish to change the location of your registration for Training or change the date of your training you may do so more than thirty (30) days in advance by providing Pound notice of such intention including the desired location and/or date. Should you desire to alter the location or date of your registered training less than thirty (30) days before the start of the training you must comply with the above requirements and in addition, pay a change fee of twenty-five dollars ($25.00). This cancellation policy may be updated from time to time by Pound at its sole discretion.
Intellectual Property. Use of Pound Name and Marks. Subject to the terms and conditions of this Agreement, during the Term, Pound grants you and you accept a limited, revocable, non-exclusive, non-transferable, non-assignable, non-delegable, and non-sublicensable license to use the Pound name, trademarks, trade names, service marks or logos set forth on Schedule 1 attached hereto (collectively "Pound Marks") in connection with the marketing, advertising and promotion of Pound Workouts and product. Any reproduction and use of the Pound Marks must make use of the specific Pound Mark(s) in exactly the format as such mark appears of Schedule 1 attached hereto. Pound reserves the right to restrict or prohibit the use of the Pound Marks at any time, in its sole
Confidential Information. You agree to hold in confidence all confidential information (e.g., compilations of choreography, routines, workouts, marketing and financial information, and information designated as such by Pound) not publicly disseminated by Pound except in a manner authorized by Pound.
Term; Termination. The term of this Agreement shall be for a period of one (1) year from the Effective Date indicated above (the "Initial Term"). Thereafter, the term shall automatically renew for successive one (1) year periods (each a "Renewal Term", which collectively with the Initial Term is referred to herein as the "Term") unless notice is given by either party of an intention not renew the Agreement thirty (30) days prior to the expiration of the current term. Notwithstanding the aforementioned, Pound reserves the right to require you to continually maintain active membership in The Label for condition of renewal. This Agreement may be terminated before the end of the Term by providing thirty (30) days' notice to the other party. Such termination may be made for any reason, or no reason at Notwithstanding the foregoing, in the event of a breach of the terms of this Agreement by you Pound may terminate this Agreement immediately. Sections 8 through 18 together with any payment obligations shall survive termination or expiration of this Agreement.
Indemnity. You hereby agree to indemnify, defend, protect and hold Pound and its officers, directors, managers, members, employees, contractors and affiliates harmless from any and all claims, demands, judgments, costs or any other liability, including reasonable attorney's fees and costs that Pound may incur as a result of or arising from (a) your status as a Pound Pro, (b) your use of the Pound Marks, (c) your offering of or teaching the Classes or Pound Workouts (including Private Classes), Authorized Product and Pound Workouts, (d) the use of any property or facility in connection with conducting any Classes or Pound Workouts, (e) your breach of any representation or covenant in this Agreement, or (f) based on any injury, death, disability, loss or damage which involves the acts or omission of you, your employees, contractors, agents or affiliates in connection with Pound, Classes or
Release. You recognize that the Pound Workout involves strenuous physical activity including, but not limited to, muscle strength and endurance training, cardiovascular conditioning and training, and other various fitness activities. You fully understand that you bear the full risk of injury as a result of your participation in Pound You hereby agree to release and forever discharge Pound, it members, employees, officers, managers, instructors, contractors, agents and affiliates (collectively, all such parties including Pound are referred to herein as the "Released Parties") from any and all claims, actions, damages, liability, costs, expenses, and attorneys' fees which are related to, arise out of, or are in any way connected to Pound, Classes, Pound Workouts or Authorized Product, whether or not such claims, actions, damages, liability, costs, expenses, and attorney fees are caused by the acts or omissions, negligent or otherwise, of Pound or any of the Released Parties or anyone else's participation in the Pound Workouts or Classes. By execution of this agreement, it is your intention to surrender and waive any rights to exercise any legal action or seek any damages against Pound and all Released Parties. Pound may institute additional restrictions and policies (as applicable to all Pound Pros) that shall be applicable to you upon ten (10) days' notice to you.
Disclaimer of Warranties; Limited Liability. EXCEPT AS SPECIFICALLY PROVIDED IN THIS AGREEMENT OR ANY POLICY INCORPORATED BY REFERENCE BY THIS AGREEMENT, POUND MAKES NO REPRESENTATIONS OR WARRANTIES, EXPRESS OR IMPLIED, WITH RESPECT TO THE CLASSES, POUND WORKOUTS OR AUTHORIZED PRODUCTS OR ANY OTHER SERVICES OR PRODUCTS PROVIDED BY POUND IN CONNECTION WITH THE AGREEMENT OR THE PERFORMANCE THEREOF. POUND EXPRESSLY DISCLAIMS ANY IMPLIED WARRANTIES INCLUDING ANY IMPLIED WARRANTIES OF MERCHANTABILITY OR FITNESS FOR A PARTICULAR PURPOSE OR USE OR NON-INFRINGEMENT. TO THE EXTENT PERMITTED BY APPLICABLE LAW, POUND WILL NOT BE LIABLE FOR ANY CONSEQUENTIAL, SPECIAL, INCIDENTAL, OR INDIRECT DAMAGES OF ANY KIND, LOST PROFITS OR SAVINGS, OR LOSS OF BUSINESS, ARISING OUT OF OR RELATED TO THE AGREEMENT, THE CLASSES, POUND WORKOUTS OR AUTHORIZED PRODUCTS, EVEN IF POUND HAS BEEN ADVISED OF THE POSSIBILITY OF SUCH DAMAGES. UNLESS EXPRESSLY INDICATED IN THESE TERMS, UNDER NO CIRCUMSTANCE WILL POUND'S LIABILITY EXCEED THE LESSER OF THE AMOUNT OF FEES PAID BY YOU DURING THE PRIOR TWELVE (12) MONTHS OR ONE HUNDRED DOLLARS ($100).
Nature of Relationship; Independent Contractors. The parties to this Agreement are independent, and no agency, partnership, joint venture, employee-employer or franchisee-franchisor relationship is intended or created by this Neither party shall have any right or authority to assume or create any obligations of any kind or to make any representation or warranty on behalf of the other party, whether express or implied, or the power to bind the other party in any respect whatsoever. Your personnel involved in your business shall at all times be employees or subcontractors/independent contractors of you and not of Pound. You shall be solely responsible for payment of all compensation for such personnel and all related taxes and benefits for activities conducted at the Venues, Private Classes or the Additional Venues (as applicable). You agree to accept exclusive liability for complying with all applicable state, local and federal laws and any and all laws of the country of your residence, as applicable, including, without limitation, obligations such as payment of taxes. You hereby agree to indemnify and defend Pound against any and all such taxes, payments and obligations, including penalties and interest. Neither you nor any of your agents or employees shall pass on, any express or implied warranty on behalf of Pound to any third-parties.
Representations. You hereby represent and warrant to Pound that you have never been convicted of or charged with (i) crime of moral turpitude (including without limitation any sexual misconduct), (ii) any crime involving embezzlement, theft or misappropriation, or (iii) any crime involving elements of fraud, deceit or in any calls into question your Notwithstanding the foregoing, you hereby agree to immediately inform Pound within three (3) days of being arrested for, charged or convicted of any of the foregoing. You hereby authorize and agree that Pound may perform routine background checks from time to time.
Morality. If at any time during the term you become the subject of public disrepute or scandal that affects your image, or Pound's brand or image, in addition to any other rights and remedies which Pound may have hereunder or at law or in equity, Pound shall have the right but not the obligation to immediately terminate this
Authorization and Release. I hereby give Pound and its representatives, successors, assigns, employees, licensees, agents and any person, corporation, or entity acting under their permission or authority or for whom they might be acting, including anyone distributing or disseminating advertising for the product known as "Pound Fit" (the "Product") (collectively the foregoing are referred to as "Producers"): the right and permission to publish, reproduce, distribute, broadcast and/or otherwise use: (i) my name, likeness, voice and biographical information ("Personal Information"), (ii) any still or moving photographic image, silhouette or sound recording of me (the "Performance"), and (ii) any statement or endorsement (including any letter or photograph), or any portions thereof (the "Testimonial"), made by me regarding or related to the Product, in such manner, in any medium now known or later developed, worldwide in perpetuity, for such purposes, in whole or in part, as they shall determine in their sole discretion without further compensation or consideration to me and without further authorization by me. I disclaim any interest in the Performance and/or Testimonial and further acknowledge that they shall constitute the sole property of POUND ROCKOUT WORKOUT, LLC (or its successors or assigns as the case may be). I also affirm that any statements or endorsement made by me in the Performance and/or Testimonial are factually accurate and represent my honest opinions, findings, beliefs, or experiences. I hereby waive all rights of ownership, inspection or approval with regard to any recording, taping, broadcast, reproduction, proposed printed, audio or video publication and/or other use of my name, the Performance and the Testimonial. I also hereby release, discharge and agree to hold harmless the Producers from and against any and all liability, including, without limitation, claims for invasion of privacy or publicity, defamation or copyright infringement, resulting from their use of my Personal Information, the Performance, and the Testimonial. I agree that my use of the Product is voluntary and I assume complete responsibility for my actions in connection therewith.
Miscellaneous. This Agreement sets forth the entire understanding and agreement of the parties and supersedes any and all prior or contemporaneous oral or written agreements or understandings between the parties as to the subject matter of this Agreement. This Agreement may be changed only by a writing signed by both Parties. Neither Party is relying upon any warranties, representations, assurances or inducements not expressly set forth herein. This Agreement shall be interpreted in accordance with, and shall be governed by, the laws of the State of California without regard to conflict of laws principles, and solely with respect to contracts wholly made and performed therein. By executing this Agreement you expressly consent to the personal jurisdiction of the courts located in Orange County or Los Angeles, California, for any lawsuit arising from or related to this Agreement or the activities contemplated hereby. If any provision of this Agreement becomes or is declared by a court of competent jurisdiction to be illegal, unenforceable or void, portions of such provision, or such provision in its entirety, to the extent necessary, shall be severed from this Agreement. The balance of this Agreement shall be enforceable in accordance with its terms. Waiver by either of the parties of any breach of any provision of this Agreement shall not operate or be construed as a waiver of any prior or subsequent breach of the same or any other provision You agree that you may not assign this Agreement nor grant, assign, delegate, sublicense or otherwise transfer any rights under this Agreement, in whole or in part, whether voluntarily or by operation of law, by way of sale of assets, merger or consolidation, or change of control without the prior written consent of Pound, which consent may be granted or withheld in Pounds sole discretion. Any attempted or purported assignment without such required consent shall be void and a material breach of this Agreement. Pound may grant, assign or sublicense this Agreement or any of its rights or obligations herein in its sole and absolute discretion. Subject to the foregoing, this Agreement will be binding upon and will inure to the benefit of the parties and their respective successors and assigns. Except as expressly otherwise stated in this Agreement, all notices required or permitted hereunder shall be given to either party at their respective address specified in this Agreement or at such other address as such party shall specify in writing, and shall be deemed to have been given: (a) when personally delivered or sent by confirmed facsimile (with hard copy to follow); (b) one (1) business day after sent by reputable overnight express courier (charges prepaid); or (c) five (5) business days following mailing by certified or registered mail, postage prepaid and return receipt requested. Unless otherwise stated in this Agreement, any permitted e-mail notice (as expressly indicated herein as "email shall suffice") to be sent by you or Pound hereunder shall be considered sufficient and received when a confirmatory reply is received from the recipient of the notice. Waiver by either of the parties of any breach of any provision of this Agreement shall not operate or be construed as a waiver of any prior or subsequent breach of the same or any other provision hereof.
SCHEDULE 1 OF THE
POUND ROCKOUT WORKOUT INSTRUCTOR TERMS AND CONDITIONS


Authorized Product:
Ripstix®
Packages:
15 sets
25 sets
50 sets
Pound Marks:
Pound Name (below):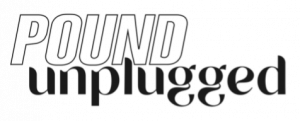 Ripstix®