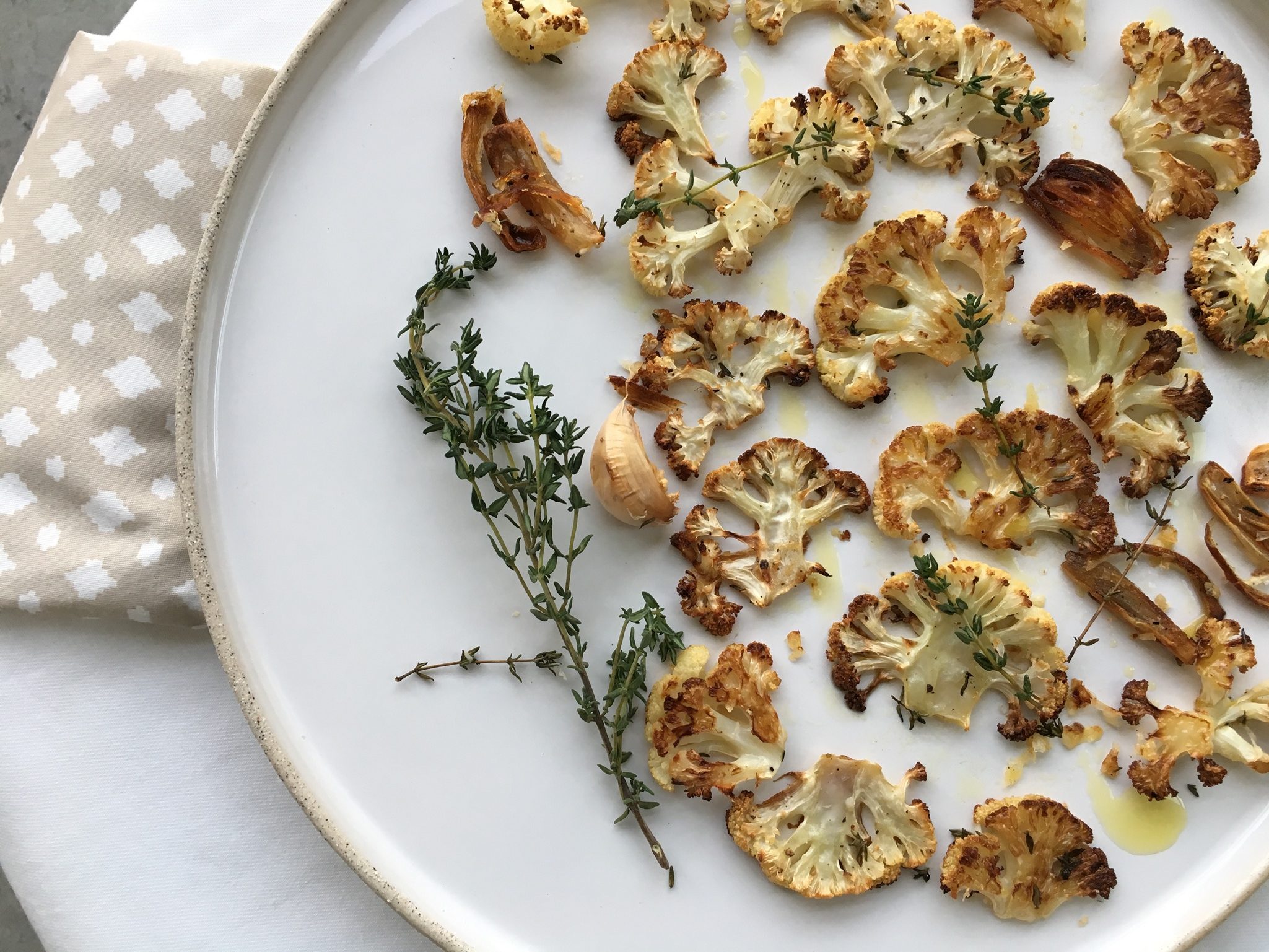 19 Nov

Side to Side: 3 Easy Thanksgiving Sides

It's Sunday morning which means, ideally, you're sitting down at the kitchen table with a fresh cup of coffee, cookbooks askew, peacefully making lists upon lists in preparation for this week's festivities. But it's the Sunday morning before one of the busiest weeks of the year, which means it's probably a little more chaotic than that. We totally get it - the holidays are a blast but they also blast away any free time you might've spent on other things, like getting your workout in. That's why we're doing the planning for you and putting together simple, delicious holiday recipes to share at your Thanksgiving table.

The best holiday dishes (in our minds) are the ones that are full of flavor, easy to share, and don't require TOO much attention. So leave the traditional string beans and mashed potatoes to your Aunt Sue and cue these roasted vegetables with a twist!

The trick to creating a really elegant, delicious, unique dish is flavor pairing which means creating unique tastes with ingredients you might not realize go together! Have you ever tried squash with medjool dates? How about brussel sprouts with pomegranate? Best part is, all you have to do is combine the veggies, set the oven to 425*F and leave them to sizzle!

Here are three dishes that you can make in under 45 minutes that will blow your loved ones away. Enjoy!
Roasted Cauliflower with Thyme
 Ingredients:
1 head cauliflower, cut into small slices
2 large shallots, sliced
5 sprigs of thyme
6 small garlic cloves, unpeeled
3 T Olive Oil
Salt and Pepper
¼ C grated parmesan
Directions:
Preheat oven to 425*
In a large bowl, combine cauliflower, shallots, garlic and olive oil. Toss until evenly coated with olive oil.
Transfer to a baking sheet. Sprinkle with salt and pepper and place thyme evenly on top. Drizzle with a little olive oil if needed.
Roast for 35 minutes. Sprinkle with parmesan and roast until lightly browned (10 minutes more)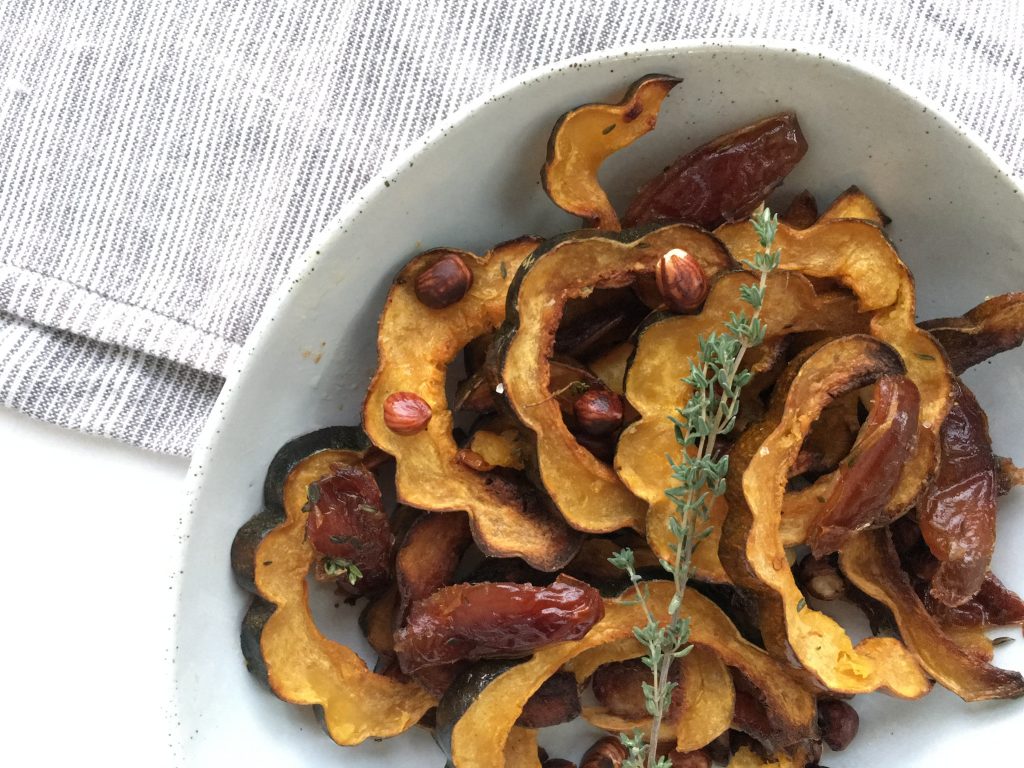 Squash with Hazelnuts and Medjool Dates
Ingredients:
2 small acorn squash, cleaned and cut into ¼ inch rings (you can do 1 LB of sweet potatoes or butternut squash too)
4 sprigs of thyme
2 large garlic cloves, sliced
2 T Olive Oil
2 T coconut oil
6 medjool dates, pitted and quartered
¼ C hazelnuts
Salt and Pepper
Directions:
Preheat oven to 425*
In a large bowl, acorn squash, thyme, garlic, olive oil and coconut oil mix until combined.
Transfer to a baking sheet. Sprinkle with salt and pepper and roast for 40 minutes.
Add dates and hazelnuts and an extra drizzle of olive oil and roast for an extra 15 minutes. Sprinkle with salt and serve.

Squash, Brussels Sprouts and Pomegranate Seeds
Ingredients:
1 LB butternut squash (1 medium), cut into ¾ inch cubes
1 LB Brussel sprouts, cleaned and quartered
½ C pomegranate seeds
Salt and Pepper
Pomegranate Vinaigrette:
1 Cup Pomegranate juice
2 T honey
1 shallot, minced
2 garlic cloves, minced
2 T red wine vinegar
Juice of 1 lemon
2 T olive oil
S + P
Directions:
In a large saucepan, combine pomegranate juice and honey over medium heat.
Simmer for about 10 minutes, or until the sauce has thickened. Let cool for a few minutes and then add the remaining ingredients.
Add finished sauce to vegetable mixture. Combine and sprinkle with salt and pepper.
Roast for 30-40 minutes at 425*F
Top with Pomegranate seeds and enjoy!