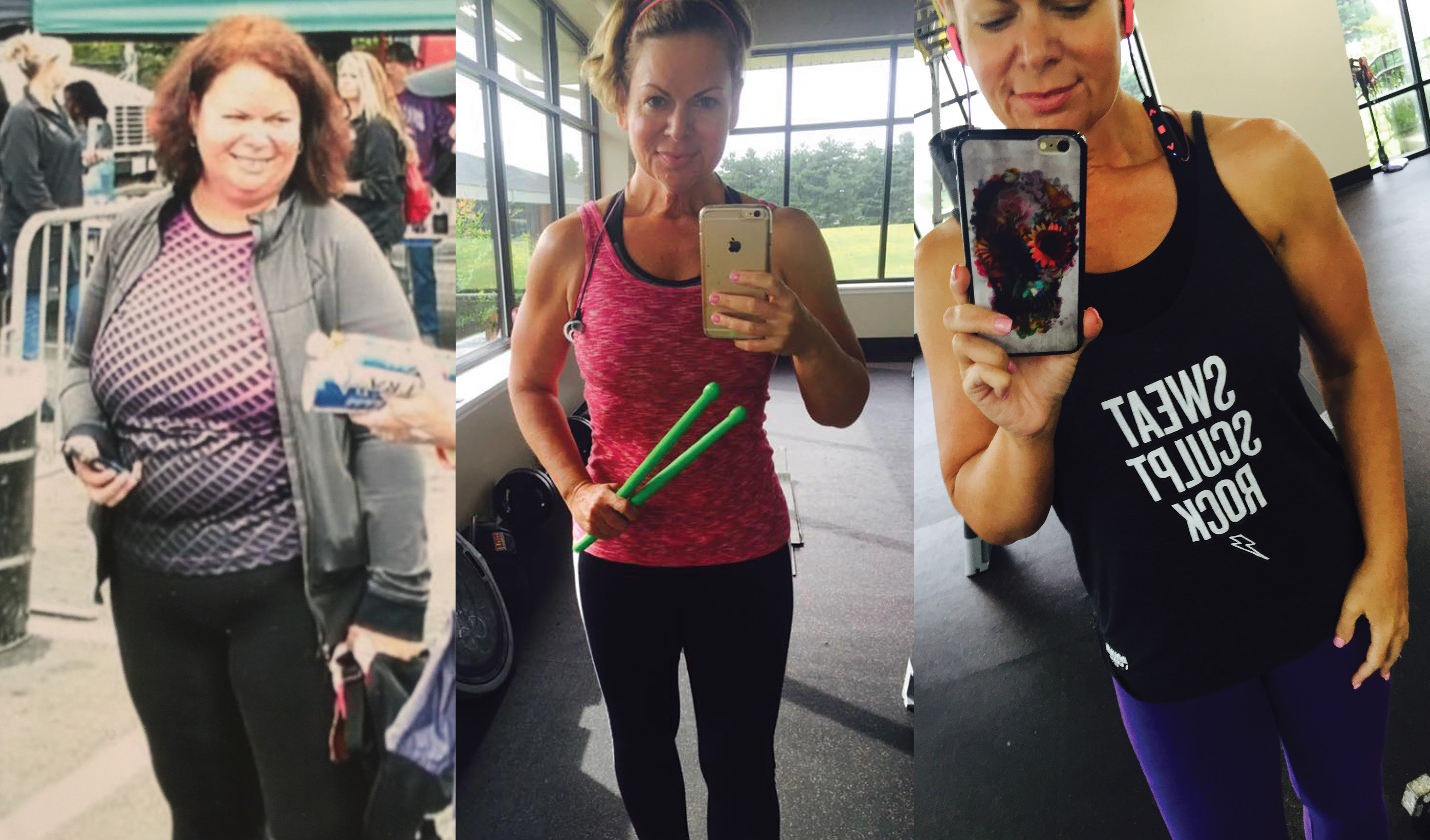 19 Jul

The POUND Effect: Stephanie Kelly

It is during these moments when we hear your life-changing stories that the heartbeat of POUND emerges in it's truest form. Stephanie Kelly has been part of the POUND family for a long time and has graciously shared her journey with you:

Recently I was asked for a quote about POUND to accompany an article about my latest class.  It came so easily,"There's kind of nervousness when people are waiting for that night's set list to begin.  They're playing around with the Ripstix, giggling, tapping, not sure what's going to happen.  I crank up the music and I get to look out and see the purest look of JOY I have ever seen on everyone's faces.  There's no worrying about choreography or trying to keep up.  Everyone's in their own space and they're just getting at it and rocking out.  Yet they are simultaneously united in movement and spirit.  It's magical!"  

Serendipitous, really.

But, let's go back to 2002, before I found POUND, and changed my life for the better. Losing my father to suicide that year resulted in a long period of depression and guilt that led me to suppress my emotions with food.  Eventually that emotional eating spiraled into me using food as punishment for the guilt I felt over his death.  It was a very dark place and my eating was out of control.  I'd lost not only my confidence and my happiness, but I'd lost my confidence to teach people fitness in a group setting.  Something that I never thought would happen.

Ten years later in 2012, while still battling depression and my relationship with food, I remember seeing a friend out in California post on Facebook about a workout called POUND she was headed into at her gym.  I was intrigued by the name and did some research.  I mean come on!  The words ROCKOUT and WORKOUT in the same name?  That was music to this chick's ears!

My research led me to a thirty second clip of a class and I was hooked!  I HAD to do this workout because it combined the songs I loved, movements that made total sense and it gave me permission to finally ROCK OUT in a group fitness setting!  Only one problem – there were NO classes near me as POUND was pretty new.

I checked out the website and saw that there was a Pro training in Washington, DC in November and decided to sign up.  There was only one problem – I weighed over 260 pounds.  I decided to sign up and go anyway because who knew when POUND would be back in the area for a training?  I remember driving to the gym and sitting in my car in tears.  Would I be the most out of shape person there?  Could I even DO the workout I've seen only 30 seconds of in a video?  I got myself together, went inside and my Master Pros welcomed me with open arms and gave my out-of-shape, self-conscious self permission to rock, sweat and have a blast!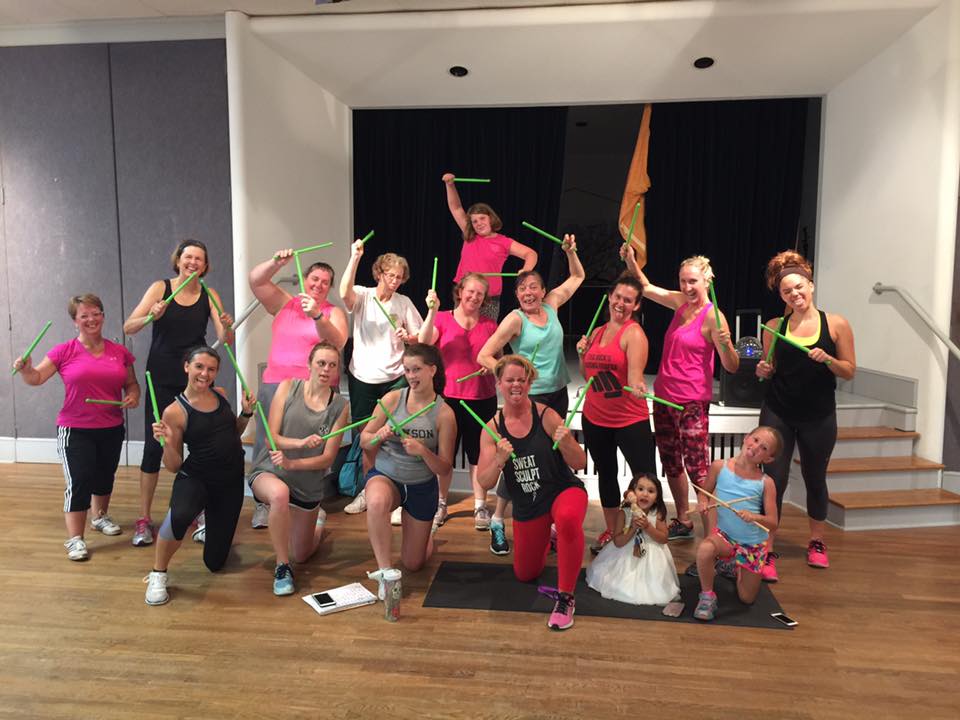 I was proud to become the first POUND Pro in my area.  I started teaching right away – honestly, I'd told K&C at training, "I'm going to lose weight first and then start a class."  And they told me no.  You're a great coach.  Your timing is fantastic.  You do this NOW.  I'll forever be grateful for their firm push.
I taught and loved it, but I knew I had to address my weight.  I knew I wasn't representing POUND to my utmost ability.  I felt like I couldn't run away from myself anymore.
My beloved POUND Posse told me they loved me just the way I was and they came to class because of my enthusiasm.  I love them for that and I will always be eternally grateful for their kindness – but I knew they deserved a healthier, energetic, capable Pro leading them.  Hopefully inspiring them. So in late 2014 I resolved to be the best Pro I could be.  Ultimately, that meant finally confronting the fact that an extra 130 pounds on my body simply didn't allow me to lead a class at a level I wanted to be at and, honestly, how I was treating my body just wasn't healthy and I was headed down a scary path.  I have three daughters relying on me to be healthy and there for them.  I wasn't always overweight – quite the contrary.  I had been a gymnast and then group fit instructor my whole life and stayed very healthy.
Looking back and writing this, POUND ultimately gave me my confidence back and something to work for.  It gave me something to feel proud about and, therefore, quit abusing my body with food.  I tried the healthy recipes I found on the POUND blog – hello, vegan grilled cheese & avocado anyone???  Yummy!  I threw myself into the lifestyle.  POUND has brought such meaning and happiness into my life. POUND gave me my identity back as a fitness professional and to date, in addition to the 130 pound weight loss, I've lost 66 inches off of my body!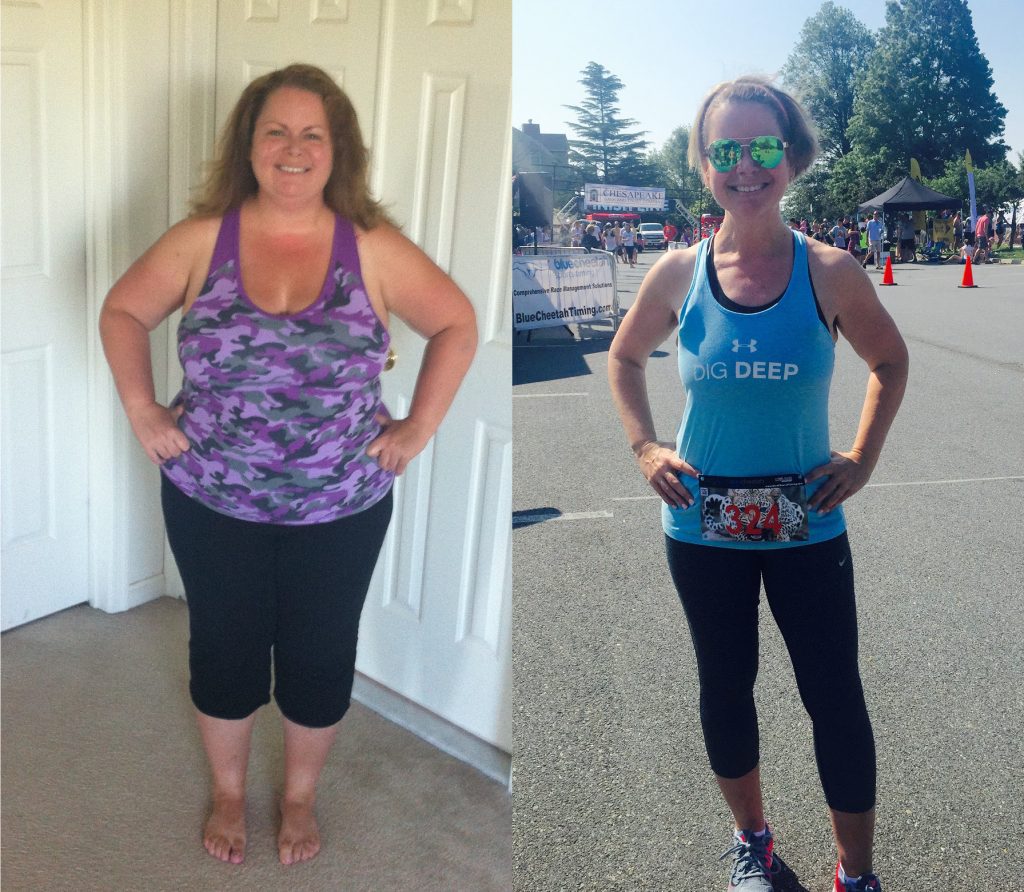 I have never met anyone who didn't like POUND after trying a class. Wherever I go, people approach me and ask me if I can teach at a particular day or time so they can come to class or do more classes.  There is something truly special about this workout, the people who love it and those who teach it.  I teach it to middle schoolers in our after school programs and the adore it!
If you are reading this and feel lost like I was, reach out to someone.  Get to a POUND class!  You'll find wonderful, caring people and an environment that will make you feel like an empowered badass.  Tap (pun intended) into the lifestyle by reading the blog on this site.  This will open up something in you that you either never knew was there or, like me, you feared was gone forever.  Trust me on this!
Love,
Steph