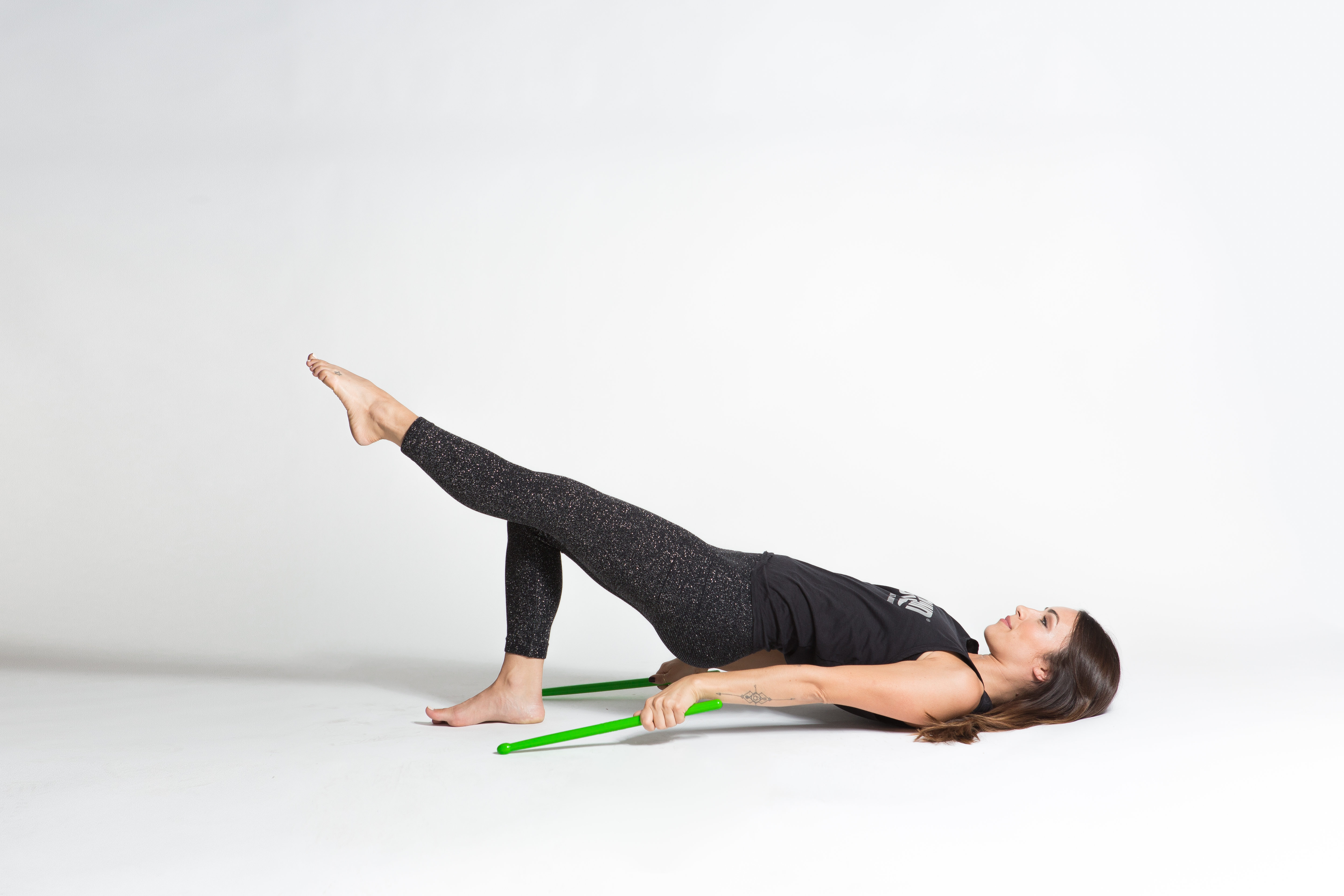 16 Nov

#POUNDquickie: Backside Beauty

By this time next week, you'll be cooking up a storm and preparing to celebrate with your loved ones! It can feel overwhelming but remember, as we get into these busy times, it's important to pivot instead of peace out on your workouts! Here's another POUNDquickie to keep you sizzlin'!

A #POUNDquickie is a simple but effective POUND move that you can do anywhere, anytime. Whether you have Ripstix in hand or not, we encourage you to join in and have fun combining #POUNDquickie moves based on the amount of time you have to sweat! You'll see a new #POUNDquickie move each week and we can keep each other accountable (and encouraged) by checking in online!

BACKSIDE BEAUTY
Begin with sticks over head and back flat along the ground. Extend your left leg straight, keeping knees parallel and squeeze. As your arms come down to either side and strike, lift beginning from the bottom vertabrae one-by-one to the top, all the while squeezing your bottom. Slowly lower vertabrae by vertabrae from top to bottom as your arms come back up over your head and strike. Do 4 sets of 10 reps with each leg!
Enjoy this #POUNDquickie and look out for others through the month!
Love,
POUND HQ