June 15 • Los Angeles, CA
Join CEO + Found Kirsten Potenze alongside other A-List celebrity trainers including Shawn Booth and our friend Lacey Stone for SHAPE Body Shop's 4th annual live event. t. This is a special day where we will SWEAT AS ONE, get tons of free swag and raise money for a great cause!
LOCATION
HUDSON LOFT
1200 S Hope St,
Los Angeles, CA 90015
PRESENTER(S)
CEO + Founder, Kirsten Potenza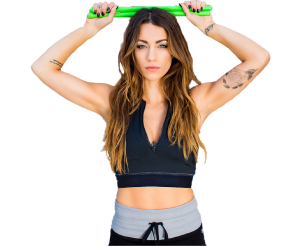 SESSION(S)
Saturday, 2:00pm-3:00pm
POUND® Rockout. Workout.
SAVE 10% OFF REGISTRATION
Use Code: POUND19
EVENT WEBSITE
shapebodyshop.com