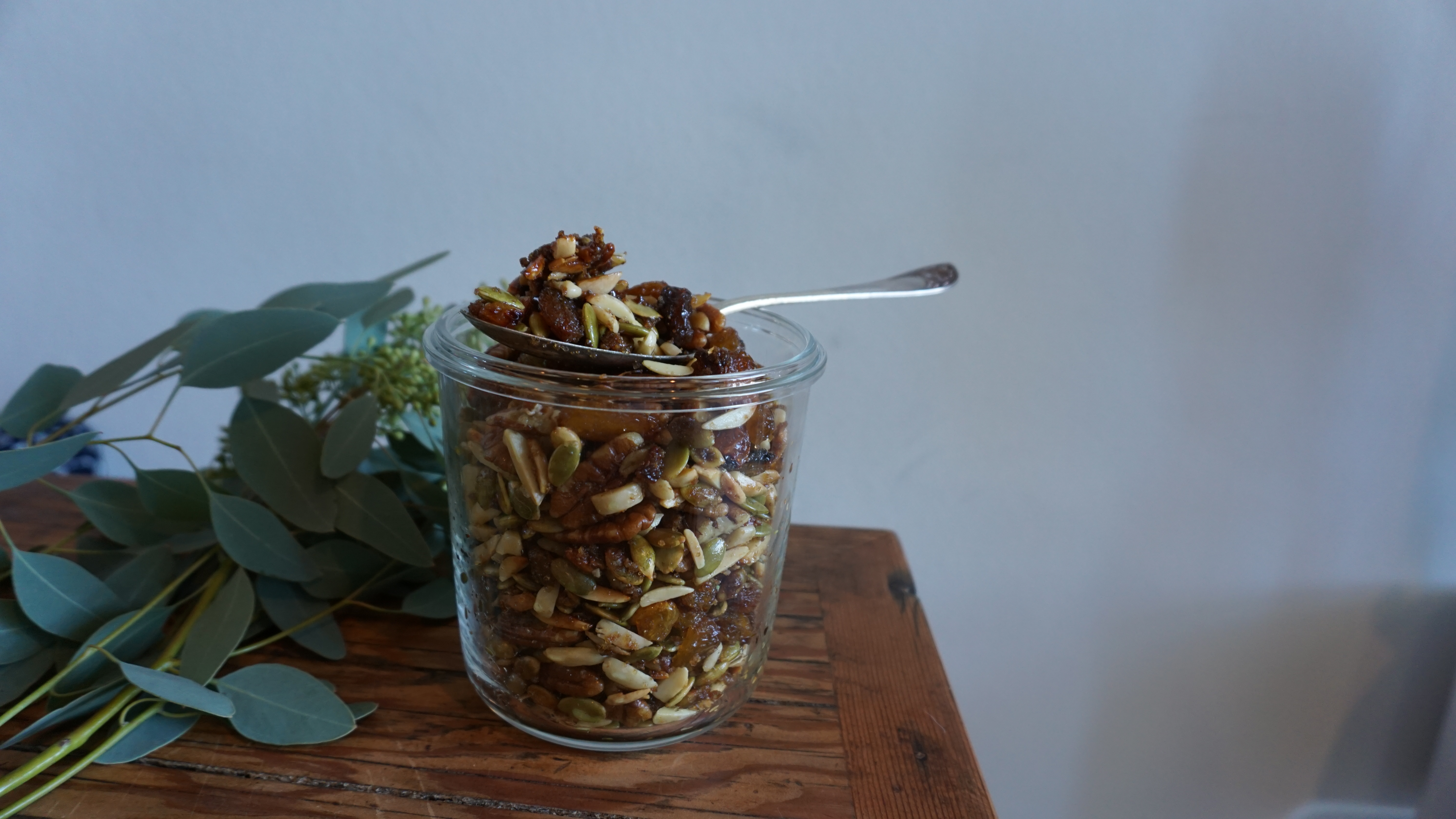 06 Dec

Snowflake Granola + Bonus Salad Recipe

Granola is one of those rare versatile foods that is easy to make in a large batches and is an excellent addition to any meal -- which makes it a go-to for us during the busy holiday season. It can be used at breakfast with yogurt, as a snack in the office and even as a topping in a dinner salad! Grab our holiday Snowflake Granola recipe below, plus our bonus go-to salad recipe!

Snowflake Granola
INGREDIENTS:
1C slivered almonds
1C golden raisins
1C pecans
1C pepitas
2T brown sugar
2T olive oil
pinch of salt!
DIRECTIONS:
1. Combine all dry ingredients in a large frying pan over medium / low heat.
2. Add 2T olive oil and a pinch of salt
3. Stir lightly (on and off) for about 10 minutes.
4. Transfer to a parchment lined sheet pan and let cool.
5. Once cool, add to your favorite salad, yogurt or have as a snack.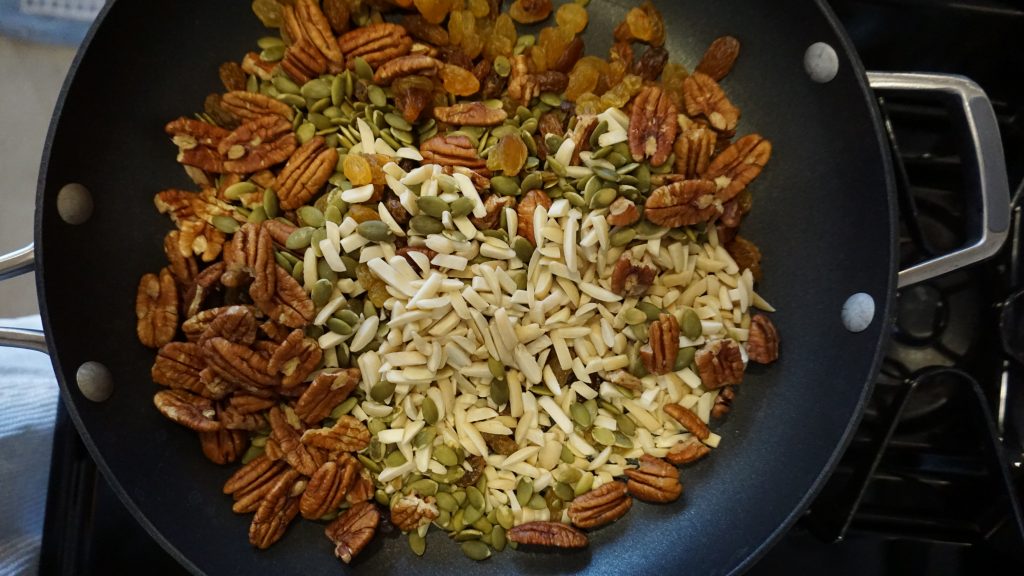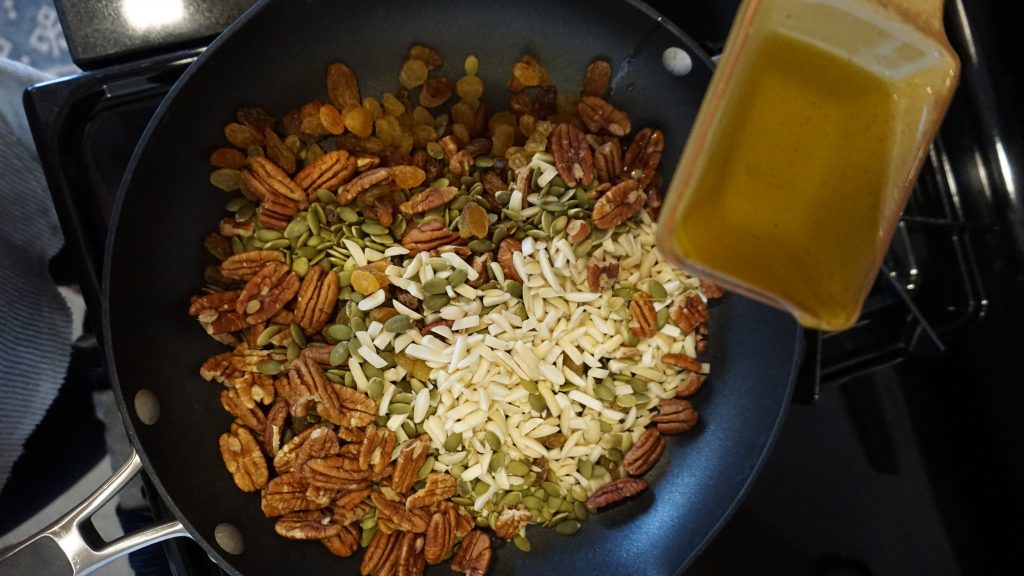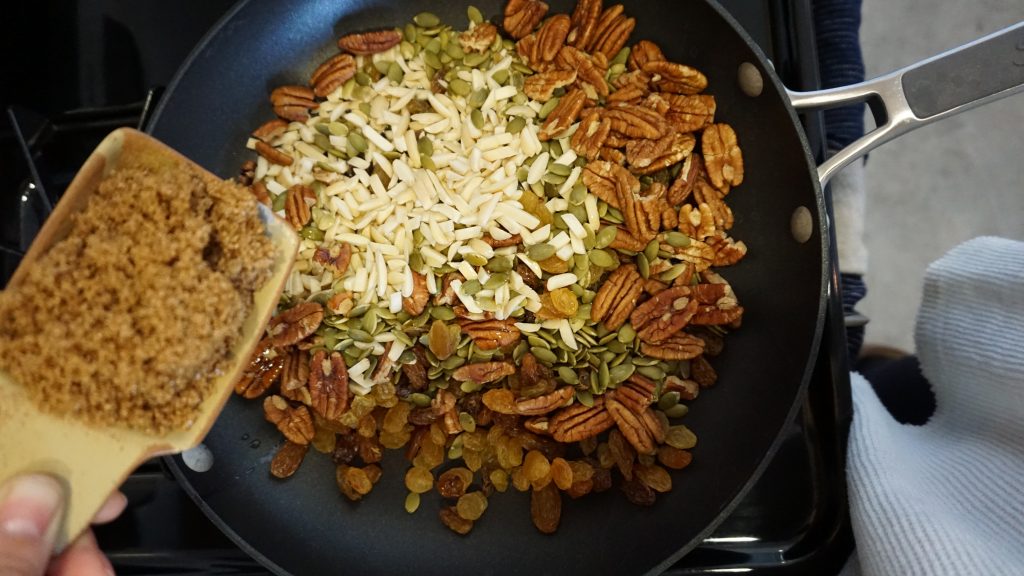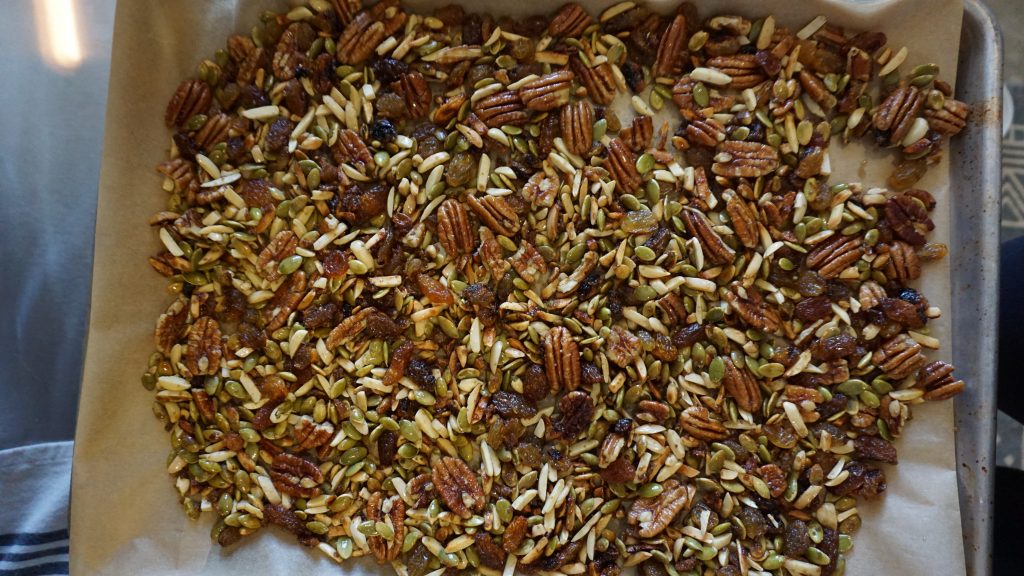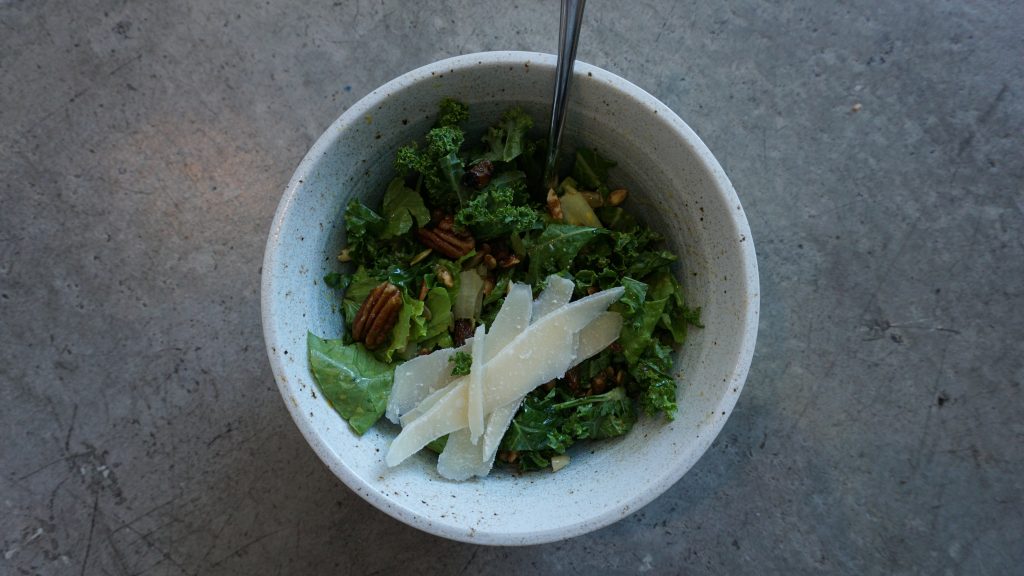 OUR GO-TO SALAD
chopped curly kale
chopped romaine
2T snowflake granola topping
shaved parmesan
balsamic dressing (1T olive oil, 1 T balsamic vinegar, 1 t dijon mustard, 1 t lemon juice, salt and pepper)
Enjoy!