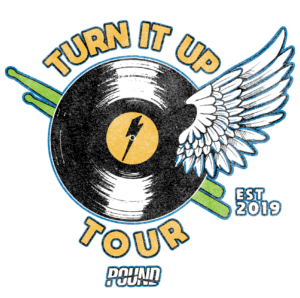 MAY 20 – JUNE 18
30 Day Challenge. 6 Workouts Per Week. Mindful Eating. Connected Community.
Join us for our 5th Annual TOUR to Summer—a 30-day challenge & wellness journey to the best, most TURNED UP version of YOU.
This year we're TURNING UP THE WORKOUTS with an online TOUR dashboard, TURNING IT UP IN THE KITCHEN with the best mixtape meals and 'how to' videos all month long, TURNING UP THE SELF WORK with unique exercises and thought provoking blogs, and TURNING UP THE PRIZE (get excited!).
Together, beginning May 20th, we'll sweat as one, challenge our limits, and TURN IT UP as a community! We're committing to 6 workouts a week, for at least 15-minutes, mindful nutrition and connecting and supporting our global POUND POSSE.
And at the end of 30-day challenge, we'll have the opportunity to share our personal stories, how we committed ourselves, TURNED IT UP, spread the love and connected with each other.
One lucky TOURmate will win two roundtrip tickets to Los Angeles, a 2-night stay at the Ace Hotel in Downtown LA, dinner & drinks with POUND HQ and $500 shopping spree!


SIGN UP & RECEIVE:
Your 2019 TURN IT UP TOUR GUIDE (everything you need to know to prep for tour)

Our exclusive TOUR Mixtape Meal cookbook
A TOUR dashboard where you can access FREE and rentable workouts, TOUR Tools and more
Exclusive TOUR merchandise in the POUND Shop

PLUS, EACH WEEK YOU'LL GET:
Motivating messages straight to your inbox from Founder & CEO Kirsten Potenza & the team at POUND HQ
Tour Tunes: Artist and song selects to set the tone for the week, along with our TURN IT UP TOUR Spotify Playlists
Love and inspiration from the global POUND Community… and TONS of fun surprises!


TURNING IT UP & GIVING BACK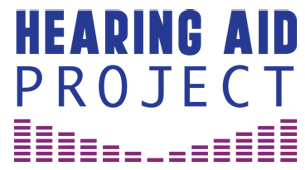 This year, we're donating 5% of all TOUR Kit and TOUR merch sales to our friends at Hearing Charities of America (HCOA).
In the true spirit of making noise, we are supporting an organization that brings the joy of hearing back to those most in need. Hearing Charities of America (HCOA) launched Hearing Aid Project with a mission to give low-income individuals hearing aids at no cost. Every $500 raised provides ONE hearing aid to someone in need—let's see how many people we can bring MUSIC back to this tour!