BECOME A POUND PRO AND GET SIGNED TO THE Ultimate Teaching Resource.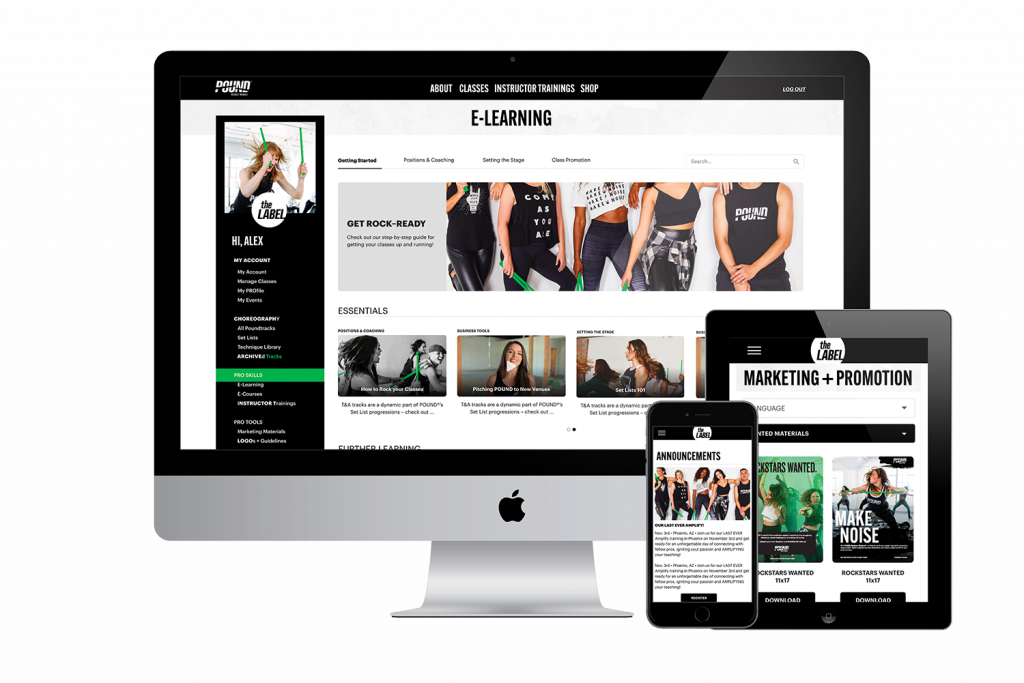 "It's the BEST resource for instructors! Much of what I learn translates into other formats as well."
"The Label is an invaluable resource that makes you a more successful POUND Pro all around. I'm still learning new things seven years down the road that make me better each day. The community, the Learning Center, the marketing materials, it holds your hand through everything."
"I doubled my initial investment in less than three months. Within a few months of utilizing the resources on The LABEL, my classes were selling out every time and I had to add another gym to my line up! Opportunities are endless w/ POUND, events like POUND & POURS rock too!"
"I deliberated extensively before investing in POUND Pro Training and it The LABEL that made me decide to go for it! The way you can practice and build out classes, the incredible library of marketing tools, it kicks off your career with ease. I feel confident and ready to begin my journey!"
"The Learning Center on The Label is absolutely full of ways to promote, manage and grow your classes."