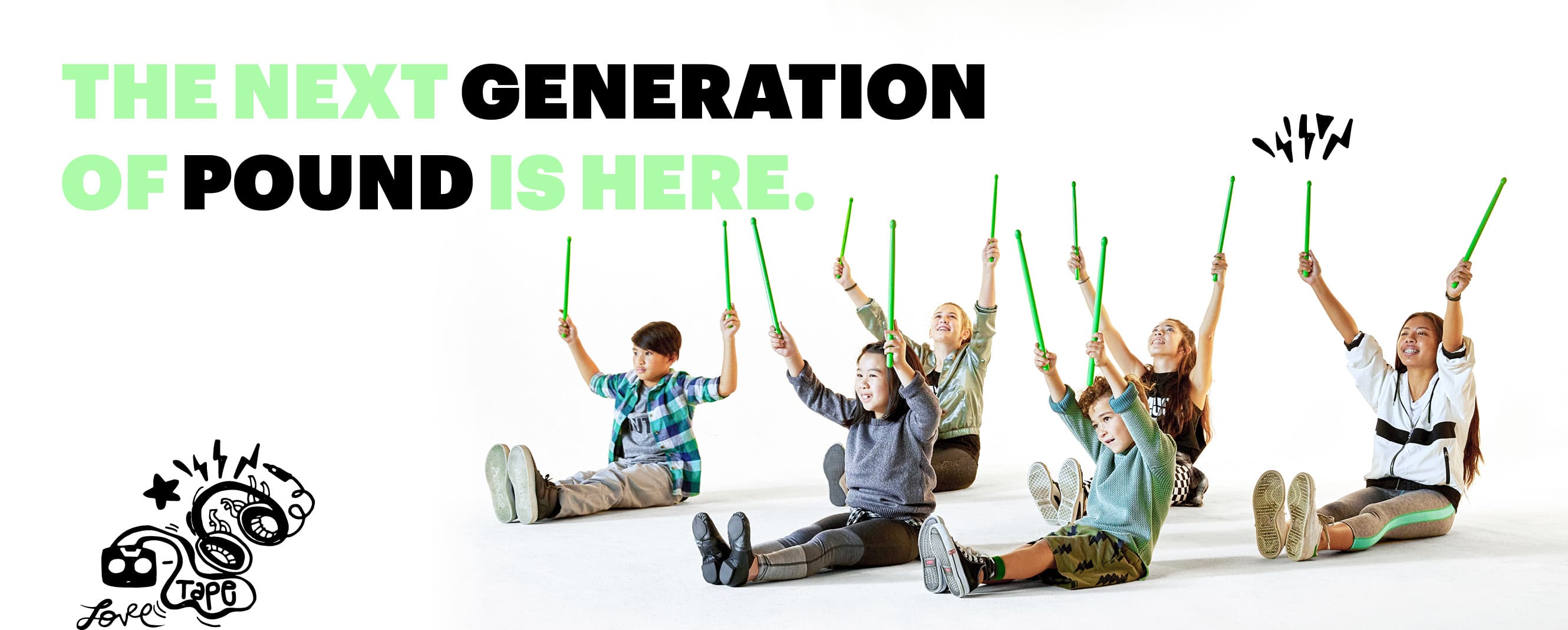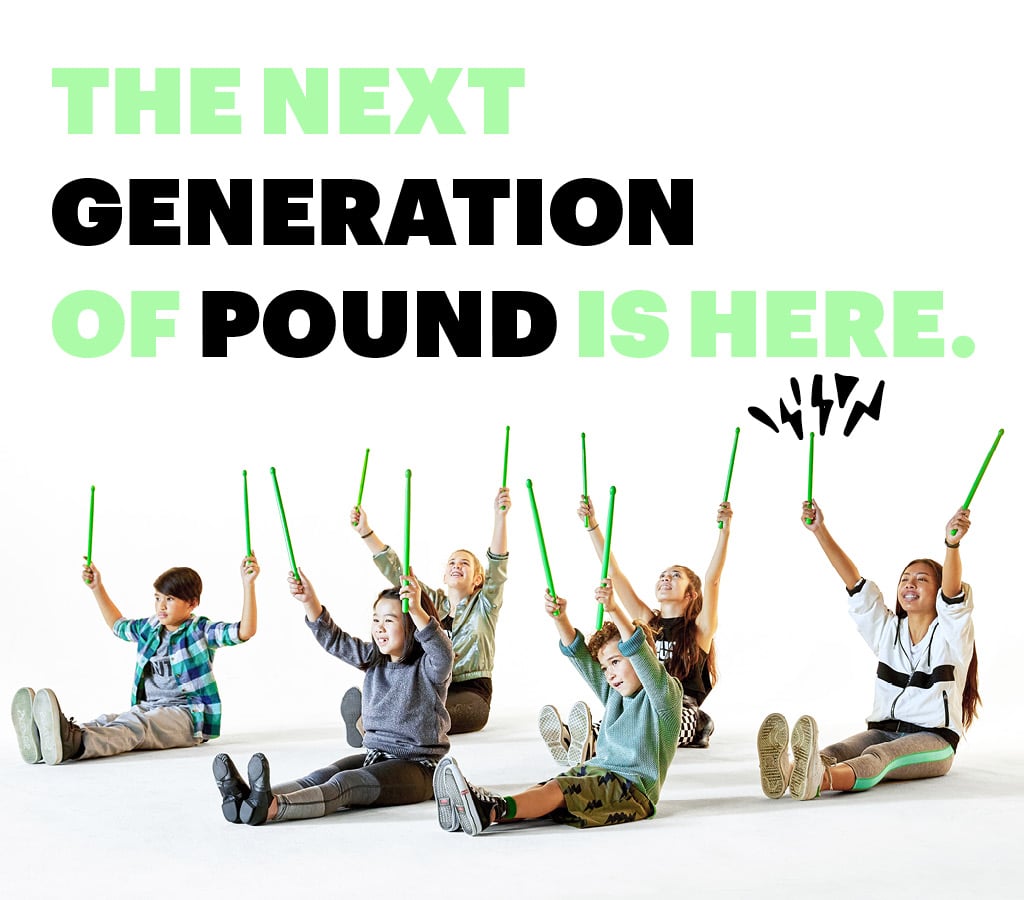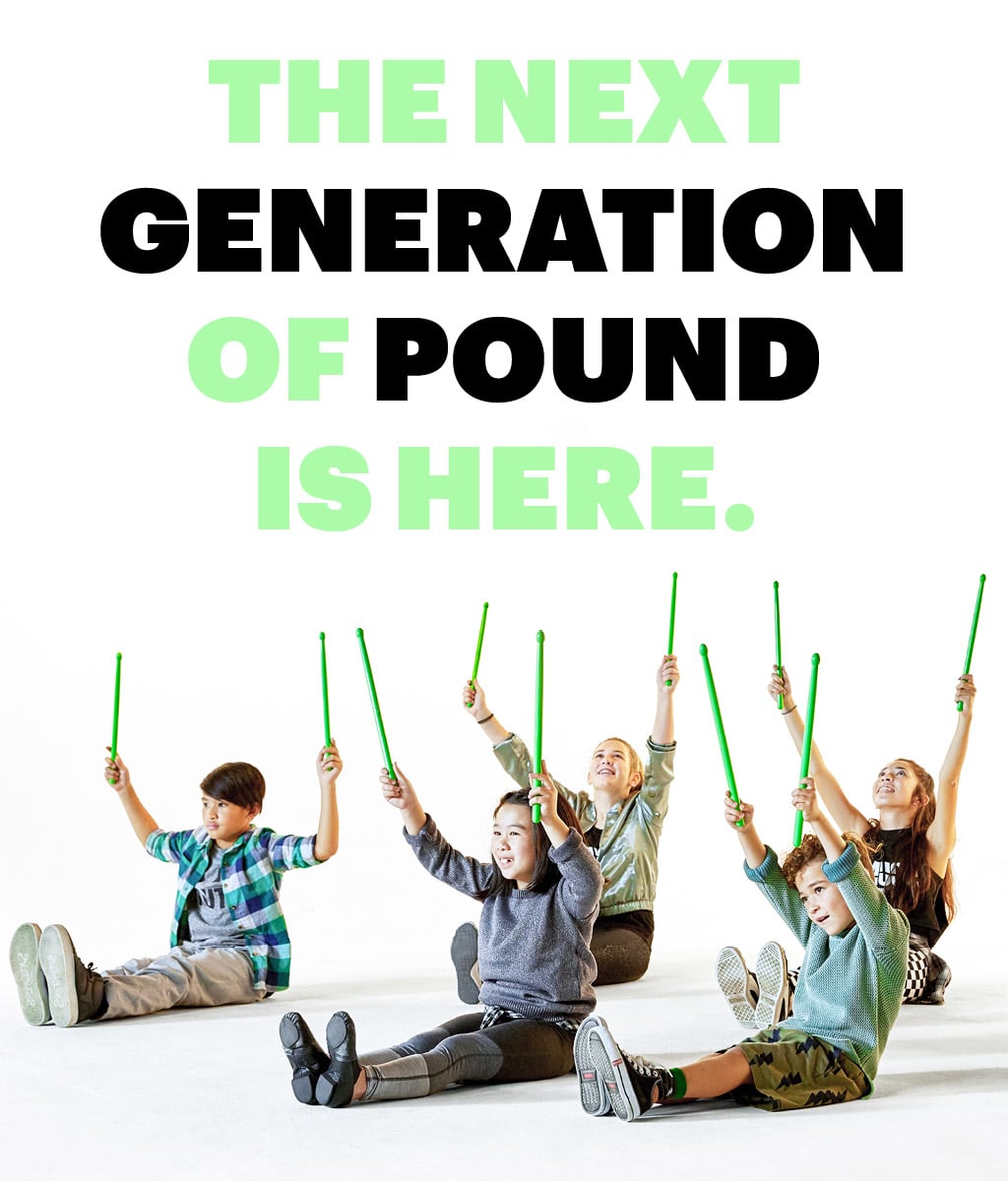 INSPIRED BY OUR BRAND AND BELIEFS, THE NEXT GENERATION OF POUND® IS HERE.
Generation POUND® was created not just as a workout geared towards kids, but a MOVEMENT that aims to change the concept of health and fitness for today's youth. Get ready to make fitness about self-expression, empowerment, self-love and FUN! How? By introducing alternative ways to, MOVE, ROCK, PLAY and MAKE NOISE!


What does a Generation POUND class look & feel like?
GENERATION POUND® is a youth-oriented program that fuses movement and music to improve focus, coordination, physical fitness and teamwork skills. By combining exercise and interactive Activities, kids will learn new ways to explore movement, embrace their creativity and ROCK OUT—ultimately building strength, confidence and self-awareness.
AGES & STAGES: Perfect for "Rockstars in Training" ages 6-12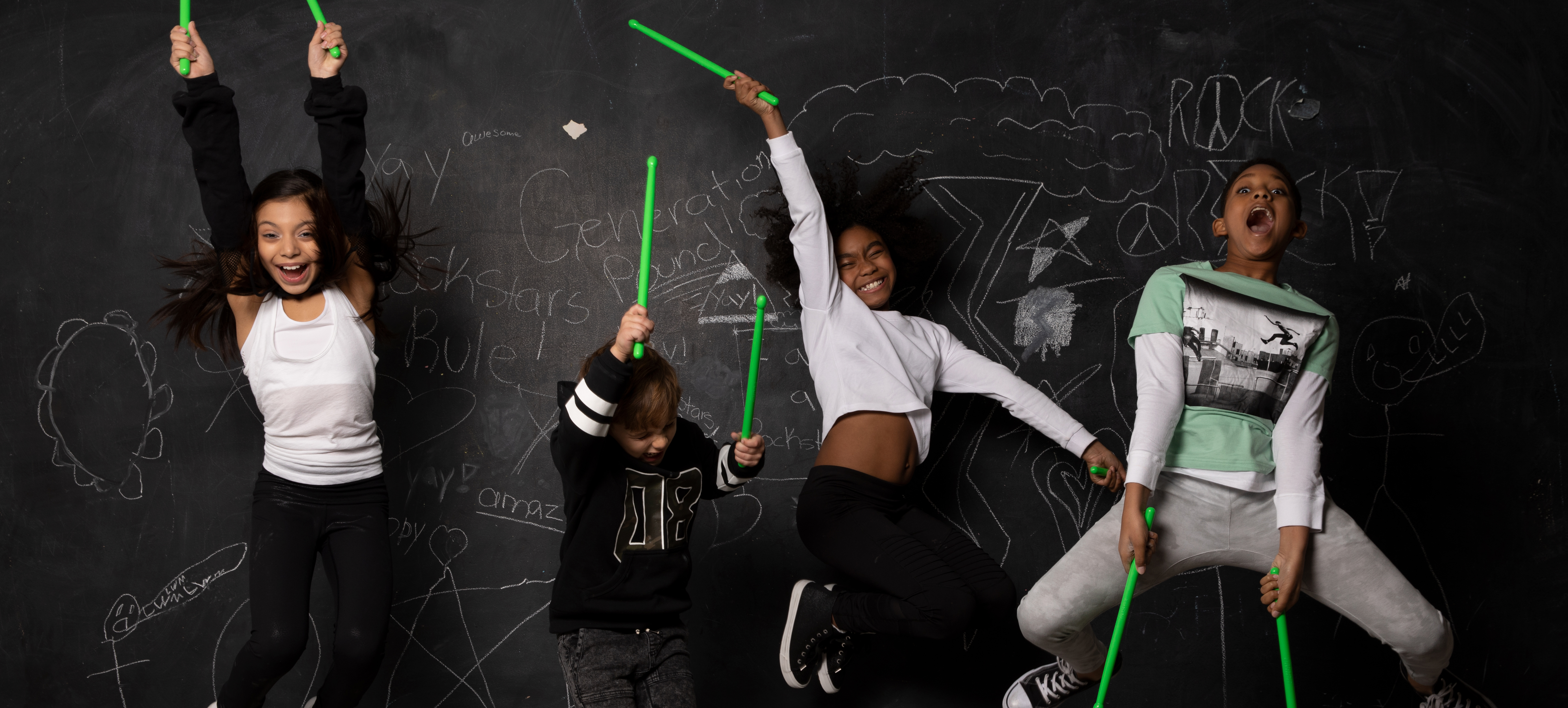 Inspired by the three pillars of POUND–mind, body, inner rockstar– Generation POUND's one-day, 8-hour training provides POUND Pros the foundational education and skills needed to teach this exciting new program and excel as an instructor, mentor and role model for the next generation.
YOU'LL LEAVE TRAINING UNDERSTANDING
The mission behind Generation POUND® and how the principles of mind, body and inner rockstar are used to encourage and inspire movement, musicality, leadership, teamwork, confidence, and self-expression
Generation POUND®'s 3 fundamental Positions (Kit, Cardio, Set)
Key teaching concepts and coaching strategies for youth aged 6-12
How to construct and lead Generation POUND® classes combining choreography and interactive activities for any age and stage
How to launch Generation POUND® classes in your communities, gyms and schools
WHAT YOU GET
Breakdown and learn 5 tracks of Generation POUND® choreography
Practice leading 8 Generation POUND® Activities
Immediately following training, gain access to Generation POUND® content and materials inside The Label (all for no additional fee): training track choreography, activity lesson plans, class PLAYlist templates, launch tool-kit, marketing materials, and more!
Plus, unlock a new Generation POUND® class each quarter including new tracks of choreography and Activities
ACE 0.7 CECs | AFAA 7 CEUs | NASM 0.7 CEUs | canfitpro 4
Prerequisite: Must be a Licensed POUND Pro with an active subscription to The Label to attend training

Have questions or want to bring Generation POUND® to your school or facility? Contact us HERE!