Channel your inner rockstar with this full body cardio-jam session inspired by the infectious, energizing, and sweat-dripping fun of playing the drums.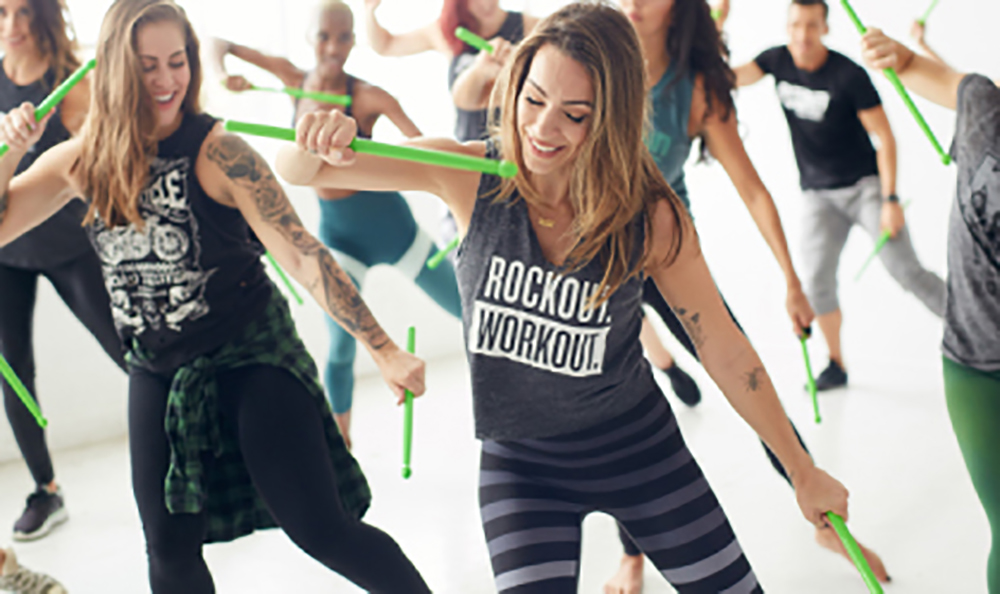 Instead of listening to music, you become the music in this exhilarating full-body workout that combines cardio, conditioning, and strength training with yoga and pilates-inspired movements. Using Ripstix®, lightly weighted drumsticks engineered specifically for exercising, POUND transforms drumming into an incredibly effective way of working out.
Designed for all fitness levels, POUND® provides the perfect atmosphere for letting loose, getting energized, toning up and rockin' out! The workout is easily modifiable and the alternative vibe and  welcoming philosophy appeals to rockstars of all ages and abilities.
As a community, we believe that we have the ability to inspire a nation, to turn the fitness world on its head, and to truly find alternative ways to ROCK. We aspire to change minds before bodies and use beat and alternative movement to launch people to new heights of self worth, happiness and human connection. AKA, release their INNER ROCKSTARS.
POUND® was created in 2011 by two women who were both recreational drummers and former college athletes. They relied heavily on stability-based exercises like pilates to keep their bodies aligned, symmetrical and lean, but were bored with routine and longed to reignite the fun in exercise. It wasn't until they were forced to drum without a stool and squat over the drum kit that they realized drumming and exercise could be one and the same.
Led by co-creator and CEO, Kirsten Potenza, POUND® is currently taught by over 25,000 instructors in 100+ countries to hundreds of thousands of participants a week, making an active, supportive and passionate community.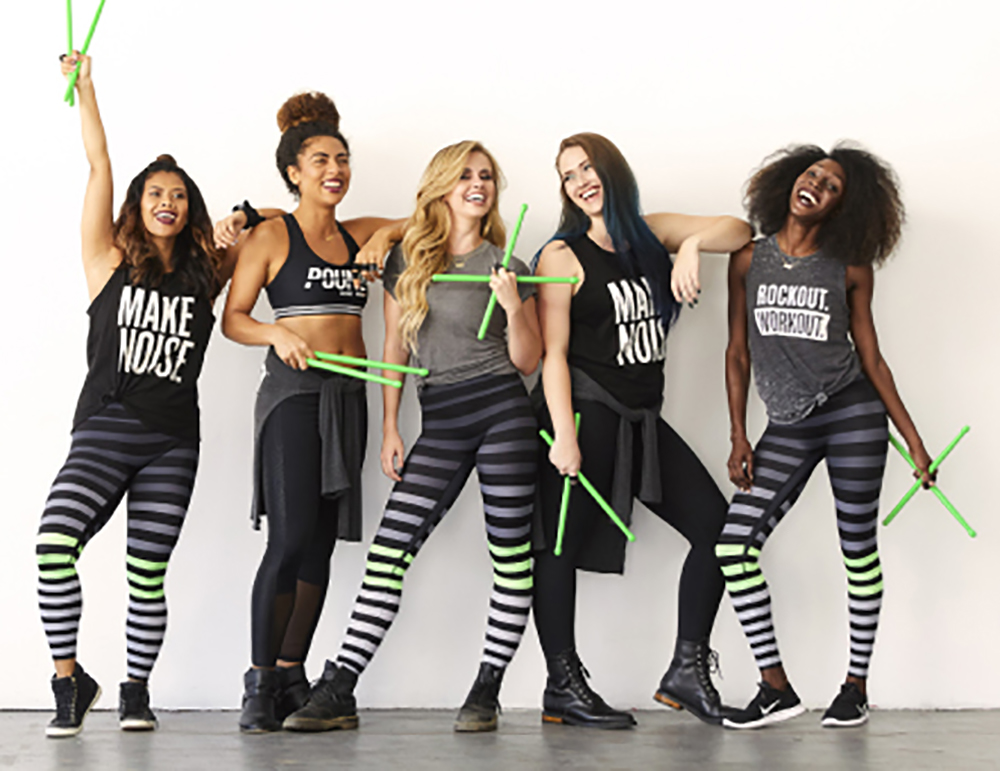 + Each 2-4 minute song is carefully calibrated with interval peaks and extended fat burning sequences, providing you with the best workout in the shortest span of time. After you're done rocking out in a 45-minute POUND class, you'll have completed up to thousands of reps, performed over 30 extended interval peaks, and zipped through more than 70 techniques without even realizing it.
+ Numerous studies have proven the powerful brain-boosting, stress-relieving effects of drumming. The rhythm of drumming permeates the entire brain to improve focus, increase higher-level thinking and decision-making skills, boost the immune system, lower blood pressure, decrease chronic pain, anxiety, and fatigue.
+ You'll drastically improve your rhythm, timing, coordination, speed, agility, endurance, and musicality. Instead of counting reps or keeping track of the clock, POUND strategically distracts you from the high-intensity and duration of your workout, and shifts your focus to rhythm and volume. This strategic distraction is responsible for the "addictiveness" of POUND – the reason you can't stay away!
We've invented unique, lightly weighted exercise drumsticks called Ripstix®.
+ Ripstix add 1/4 lb extra weight to each movement which throws the body off balance, creating contraction in the core and stabilization system.
+ Ripstix intensify each POUND position with light, peripheral resistance that not only works the shoulders, biceps, triceps, forearms, and back, but also dramatically increases the amount of instability in the body.
+ Ripstix allow participants to experience audio-muscular connection. This means they can hear what their muscles are doing.
+ They're made of durable plastic and are easily transportable – and can go through airport security – so you can take your Ripstix anywhere!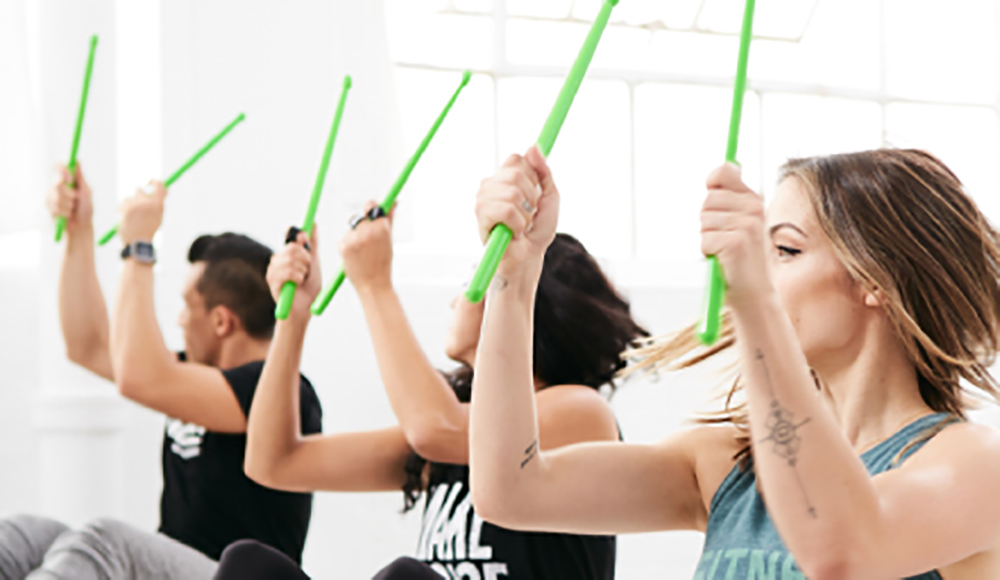 WE BELIEVE in the power of music and the freedom of rocking out.
WE SUPPORT unleashing aggression, discovering new talents, and awaking new senses.
WE ENCOURAGE sampling new forms of movement, uncovering new rhythms, and tapping into new ways of listening.
WE PROMOTE camaraderie, friendship and bonding.
WE BELIEVE in loving our bodies while improving them.
WE BELIEVE in handing you the permission to Rock!