20-Minute BASSLINE W/KATOYA
5-Minute CARDIO INTERVAL w/MELISSA
20-Minute JAM SESH W/MELISSA
5-Minute CORE INTERVAL w/LEEANNA
20-Minute TEMPO TONE W/MOMO
5-Minute BUM N' BASS w/KATOYA
May 6 • NEW YORK, NY
6:30PM EST / 3:30PM PST
Instructors: Amy Ward, Bianca Saltaformaggio, Yolanda Dunn, Erica Magill
May 13 • LONDON, UK
6:00PM GMT / 10:00AM PST
Instructors: Clare Kite, Kylie Bond, Aly Rocks, Charlotta Barman, Becksy Silverwood
May 20 • BERLIN, DE
5:30PM CET / 8:30AM PST
Instructors: Pia Thiemann, Lena Ottersbach, Sarah Rose, Biggi Weihnact, Vanessa Schafer
May 25 • DUBAI, UAE
7:00PM GMT+4 / 8:00AM PST
Instructors: Ezran Consul, Maria Heaven, Alaa Mossallam, Yeliz Savas, Rita Mitri, Jad Abi Ghosn
May 27 • JAKARTA, ID
5:30PM WIB / 3:30AM PST
Instructors: Nicco Gador, Rima Melatia, Ria Hapsari, Madie Dinglason, Bea Tabunar
June 1 • LOS, ANGELES, CALIFORNIA
6:00PM PST / 9:00PM EST
Instructors: Amy C-Rad, Gretchen Meier, Daniel Luna, Juan Campuzano, LeeAnna Pink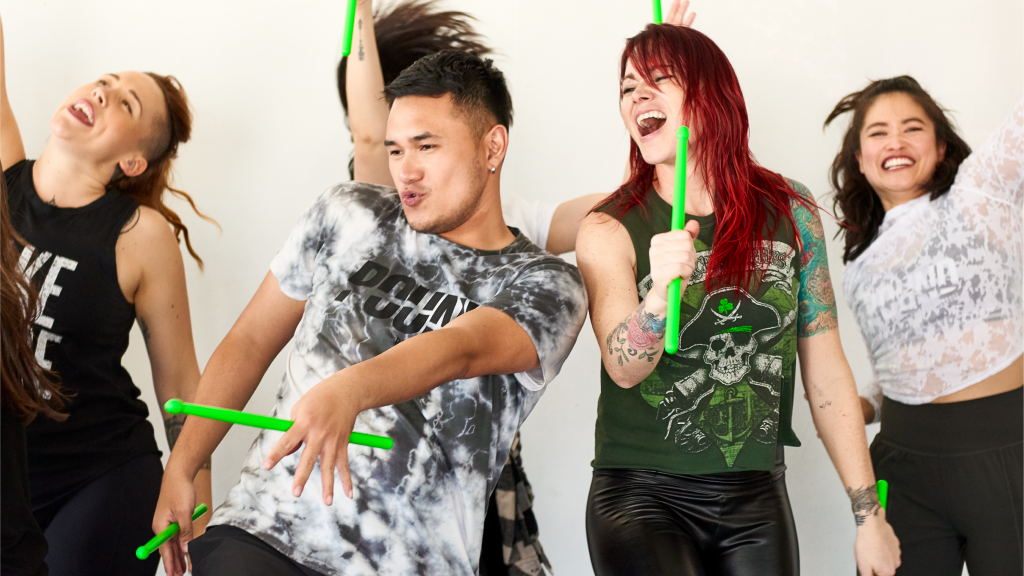 Take a local or virtual POUND Class from any Pro around the world by using our Find A Class search. Rock with your favorite Pro or challenge yourself to try new classes around the world!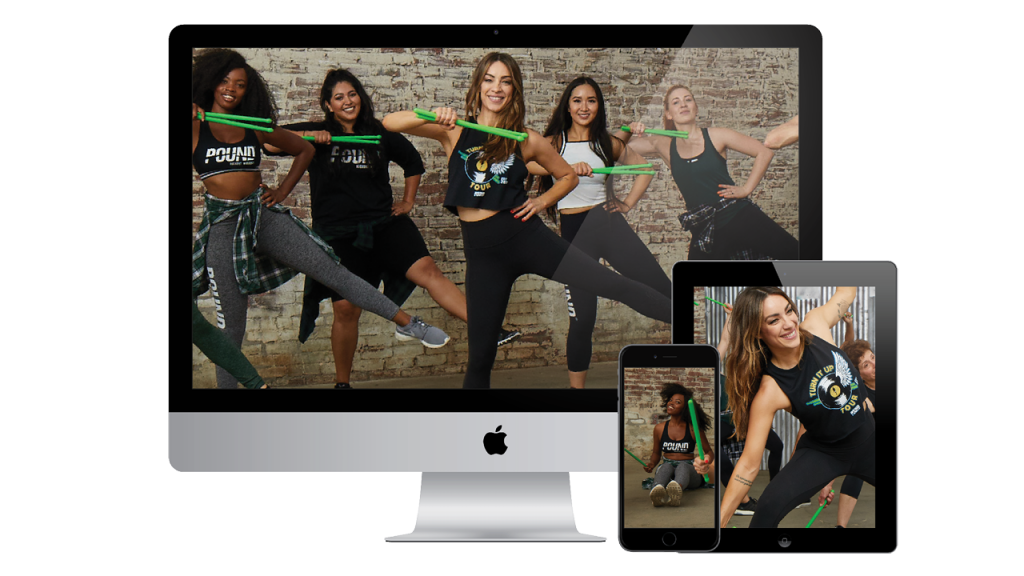 Join us anytime, anywhere on our on-demand streaming service, POUND Backstage. Use your desktop or download our app to access 30+ POUND videos. First two weeks are FREE!
If this is your first time POUNDing, watch this short video covering equipment, positions, and getting ready to ROCK!
Want to switch it up? Go for a walk or run, do a virtual yoga class or have your own dance party! Just get that 15 minutes of movement in.