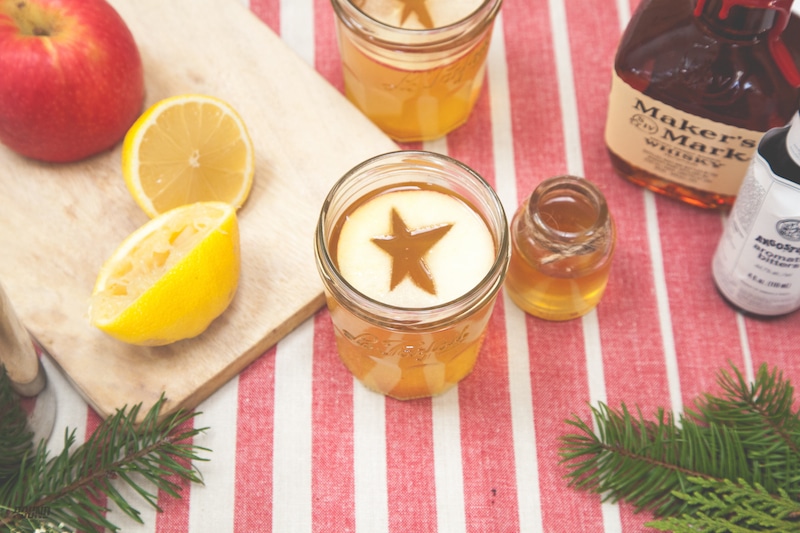 Our Apple-A-Day holiday inspired cocktail will be a fan favorite this season.
When you look up "holiday season" in Webster's Dictionary, you likely won't find what we REALLY associate the holidays with: festive parties, lots of food, thoughtful presents, time with family, so much gratitude—and a little bit of pressure! Let's get real, Posse. When we all come together for the holidays, we make sure to take extra time to put in a little more effort to make sure our families and friends feel special. But it becomes stressful.
That's why, this holiday season we're tackling ALL of those holiday struggles one-by-one! We've put together a bunch of awesome tweaks to your holiday routine that will have you shouting with GLEE!
This schnazzy cocktail is the perfect solution to any holiday party invitation that reads: "Bring whatever you'd like to share!" Instead of browsing Pinterest for a sharable item (let's be real, we're talking desserts), whip up a batch of this delicious holiday-inspired cocktail to share with your loved ones! You'll give your host a hand by providing an additional beverage AND spice up the party in the best way we know how!
'Tis the season for cinnamon, spice, and drinks-on-ice—so we crafted this lil baby to put a bit of a twist on your traditional holiday apple cider. It's unique, tasty, and Santa-approved! Get "toasty" with this delicious cocktail.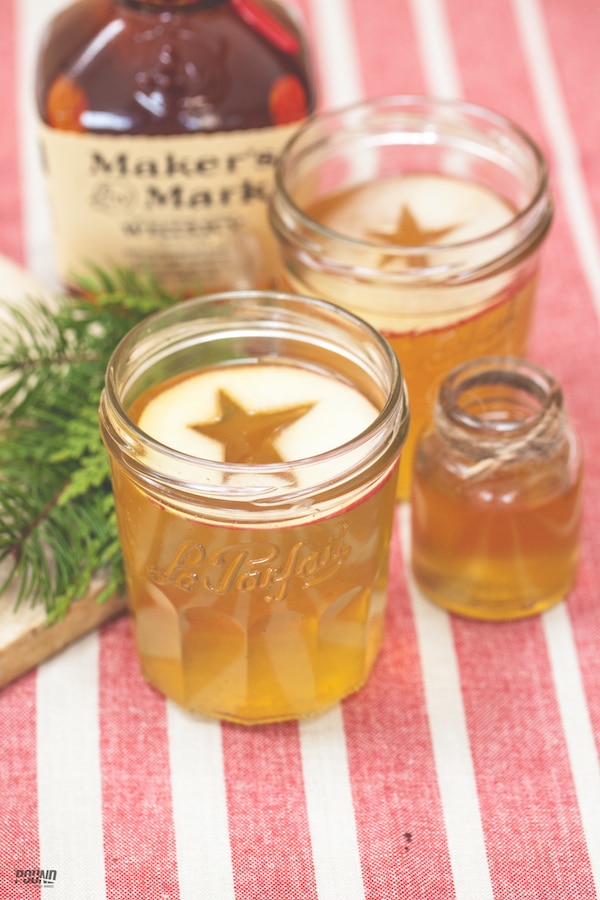 "An Apple a Day" Cocktail
INGREDIENTS:
¾ oz lemon juice
¾ oz honey simple syrup (3 T Honey + 1 T water + heat)
1 oz bourbon (Makers Mark)
2 dashes angostura bitters
2 oz sparkling apple cider
DIRECTIONS:
Shake the first four ingredients in a shaker with ice.
Add 2 oz sparkling apple cider (alcoholic or not).
Strain into a rocks glass with ice and garnish with a lemon peel or thinly sliced apple.