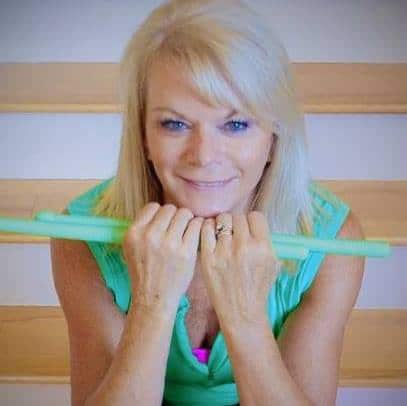 Taking CenterStage today is a POUND PRO whose drum beat is more like the heartbeat of Nashville. That's a big statement, we know. But this particular lady has created a sound that is so LOUD that there's NO WAY to ignore it. By the end of this blog, you'll understand why Kathy Larkins Moore doesn't need an amp to fill the stadium and put on a ROCK concert in Music City.
Our PROs are the heartbeat of POUND — they take our program, our passion, our purpose, and deliver it to thousands of people in their communities. To be brief, they inspire their POUND Posse to #MAKENOISE. Kathy has inspired hundreds of people in her community — and her sound has even reached a very special member of our POUND family here in CA!
Our Master Trainer, Amber Bruehl, met Kathy at a certification she did in a tiny town in Alabama called Anniston — 4 hours away from Kathy's hometown of Nashville, Tennessee. As soon as Kathy heard about POUND, she had a really good feeling about it and decided she couldn't wait any longer for a training to roll into her area so, according to Amber, "she took matters into her own hands!"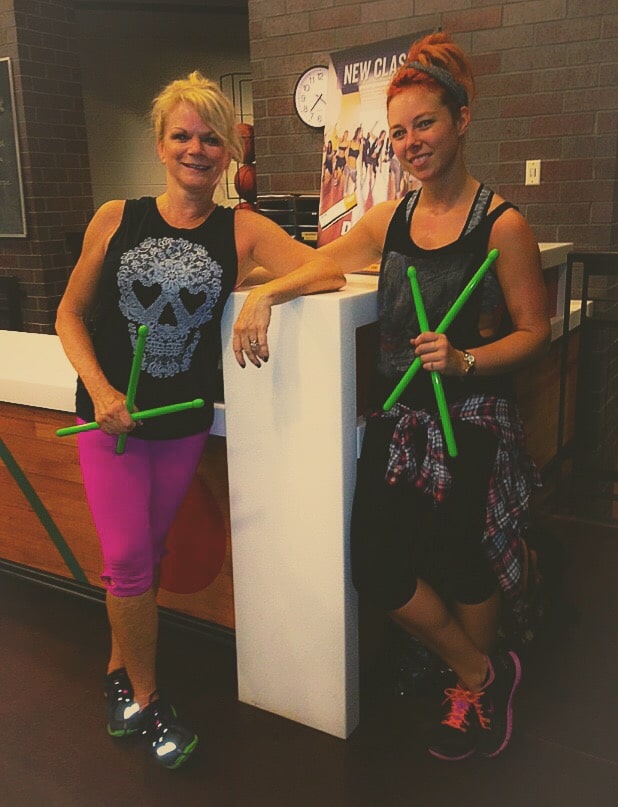 ast forward to… we're not even sure how long. Kathy welcomed Amber with open arms as an amazing host to a kickass new crew of POUND Pros at our very first training in Nashville — and made damn sure she had a good time on her first night in Music City!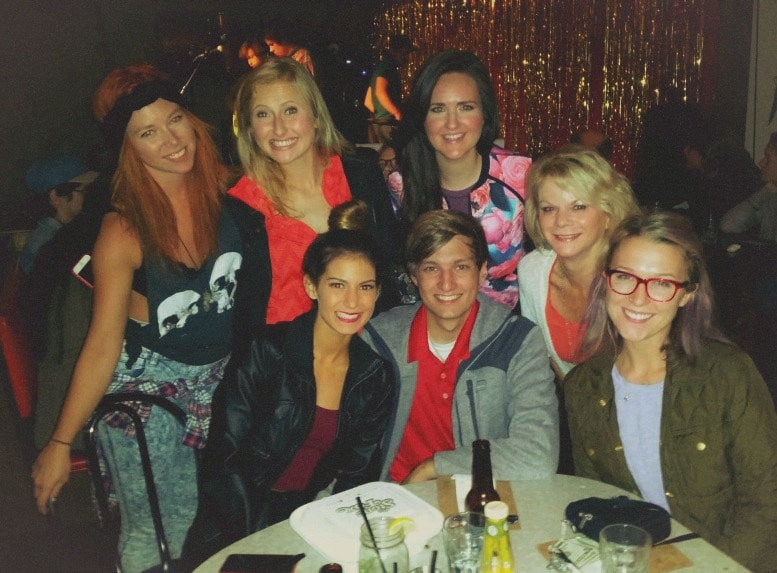 "More than 40 years ago I was told I couldn't play drums in the school orchestra because I was a girl," said Renee. "Now here I was pounding Ripstix, being told that not only was it okay, but that I SHOULD pound harder — and do squats and lunges at the same time! It felt amazing! When the class ended I realized POUND was the first thing I had done in years that made me feel younger instead of older…"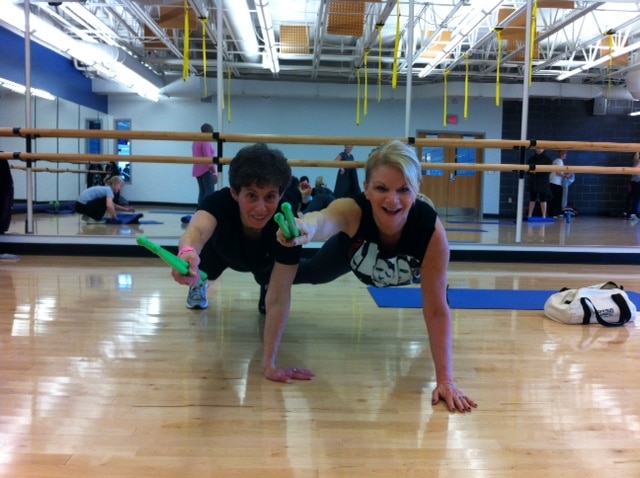 But what makes her a GREAT POUND Pro? How does Kathy #MAKENOISE? According to Renee, Kathy is exceptional because she constantly goes above and beyond: Kathy is committed to making Nashville a healthier city.  "She has made POUND classes accessible to so many people by teaching in colleges, private gyms and metro Nashville fitness centers. She brings POUND Posse flash mobs to city events and (my favorite of all) hosts FREE glow-in-the-dark classes, encouraging us to bring new people every time. In between songs we talk about the benefits of exercise and drumming to our overall health." Check out some photos of Kathy MAKING NOISE below!
Kathy has done so much to promote POUND in her community, from organizing awesome flash mobs, to teaching the Tennessee Titans Cheerleaders, to even convincing the Mayor of Nashville to POUND it out!! Amber crashed one of Kathy's classes during her latest trip to Nashville and came back to report: "The room was packed, loud, sweaty, and so much fun. I had a BLAST and I felt right at home." Now, THAT's what we like to hear!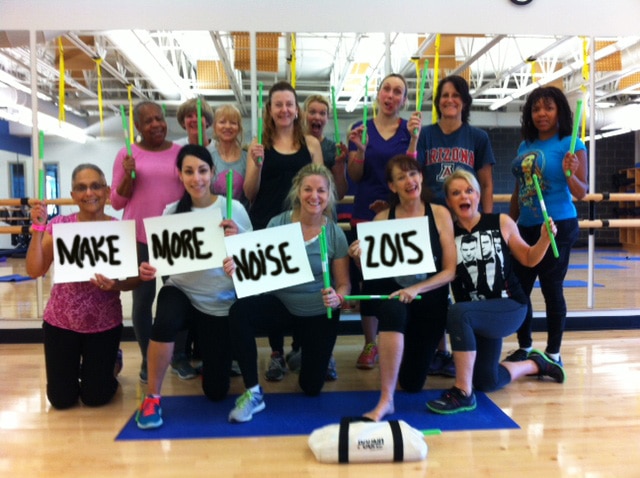 Kathy, we admire you and we are so lucky to have you advocating the POUND program. After our team reached out to Renee to sneakily get some info for this blog, the outpouring of love was overwhelming — and Amber would be embarrassed if we revealed how excited she was when she learned we'd feature you 😉 To get such a genuine, love-filled reaction from a simple inquiry proves even further JUST how amazing your influence is — as if we needed any more proof! You have created such a great POUND Posse within your community and we can't wait to take a class with you when we're in Nashville. THANK YOU for being amazing, for choosing our program and for elevating it to it's greatest potential. We're honored.
So much love,
Kirsten and Cristina