When summer rolls around we have two simple rules we live by:
You've gotta take care of your

skin
You've gotta grill something
Since we love that smoky, charred flavor the grill offers—we'll focus on rule #2. Prepare to get hot n' heavy on the grill!Not everyone is a natural-born killer on the BBQ, which is why we are avid supporters of the skewer, also known as, the kebab. Skewers give BBQ novices the confidence to give grilling a go, but they're also just a lot more fun! Cutting your meat and vegetables into manageable chunks will help them soak up the marinade and cook evenly.
If you're a grilling newbie, we challenge you to fire up the barbie and try these island-inspired kebabs! We added a delightful hint of sweetness with pineapple, a unexpected little kick with ginger and, of course, we kept the sodium levels low to keep your heart healthy and happy!
Cut Your Ingredients Into Medium-Sized Chunks:
2 LBS free-range boneless chicken breast or 2 LBS Halibut or Albacore Tuna
½ Medium Red onion
½ ripe Pineapple
Fresh Cilantro Leaves (for garnish)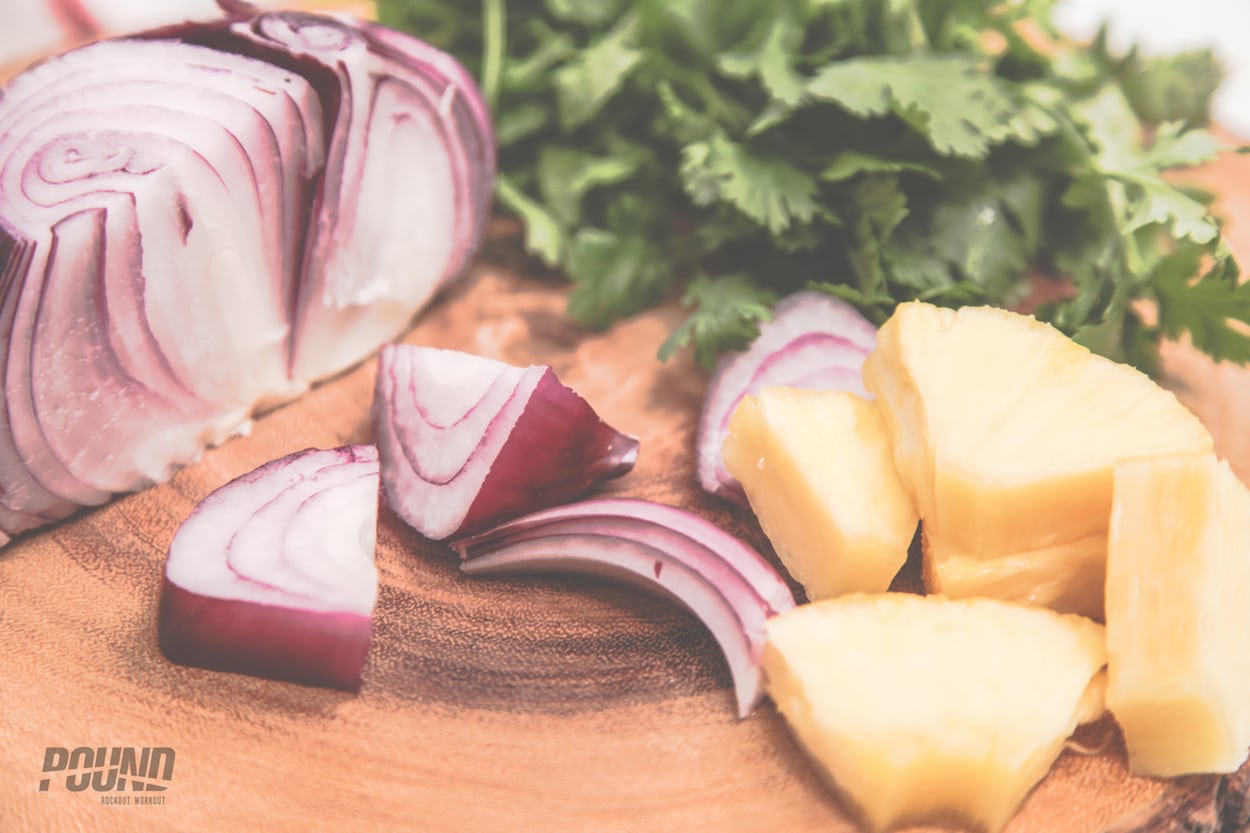 Marinade Ingredients
¼ wheat-free Tamari
¼ C H20
¼ C no-sugar-added pineapple juice
2 Garlic Cloves, minced
2 T Chopped Organic Cilantro
1-2 inch chunk of ginger
1 T sesame oil
Sea salt and pepper, to taste
Directions:
Combine Marinade ingredients in a blender and process until smooth.
Place chicken or fish in a large bowl and season with salt and pepper. Pour marinade over and flip meat until fully coated. Cover and refrigerate for 30 minutes (minimum) to 12 hours (maximum).
Using wooden skewers, thread veggies, meat and pineapple chunks to create your kebabs.
Preheat grill to medium heat. (You can also make these on the stovetop on medium-high heat if you don't have a grill!)
Place kebabs on grill, close lid, and baste with leftover marinade every few minutes. Flip and rotate until grill marks are visible, veggies are tender and meat is thoroughly cooked.
Cook up these kebabs, get your foot tapping and holler at your friends—it's time for a Summer PARTY!