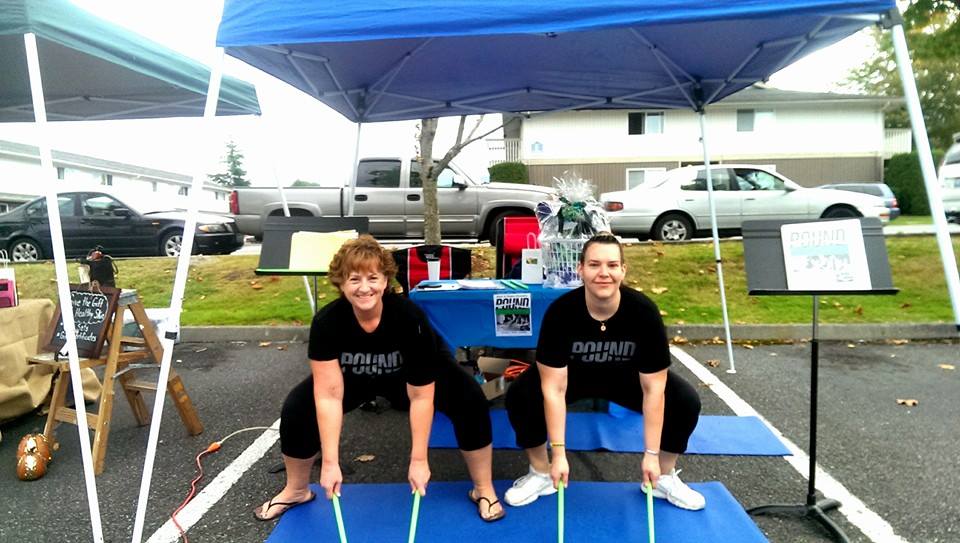 "At the heart of every life form there is rhythm." – Evelyn Glennie
We started this year with a bang, we've made a goal to #MAKENOISE — to set an attitude for 2015. There are people who inspire and drive you to MAKE NOISE and make a difference. Mary Ellen Stansberry-Hodges makes noise in everything that she does. She's a professional drummer, teacher, mother, POUND Pro and overall inspiration. Look up MAKE NOISE in the dictionary; a photo of Mary Ellen will most definitely appear.
Mary Ellen's fitness and health journey began many years ago. She made a promise to herself, a commitment to improve her health. After TWO insulin-dependent diabetic pregnancies,  she "walked into the doors of the gym determined to lose 20 lbs." After meeting that goal, she did it again… and again, and AGAIN!! She was "literally running away from being diabetic… and it worked!" POUND came next, and the rest is history.
We met in Seattle three years ago and we never could've imagined the effects she would make on our lives and the lives of everyone around her.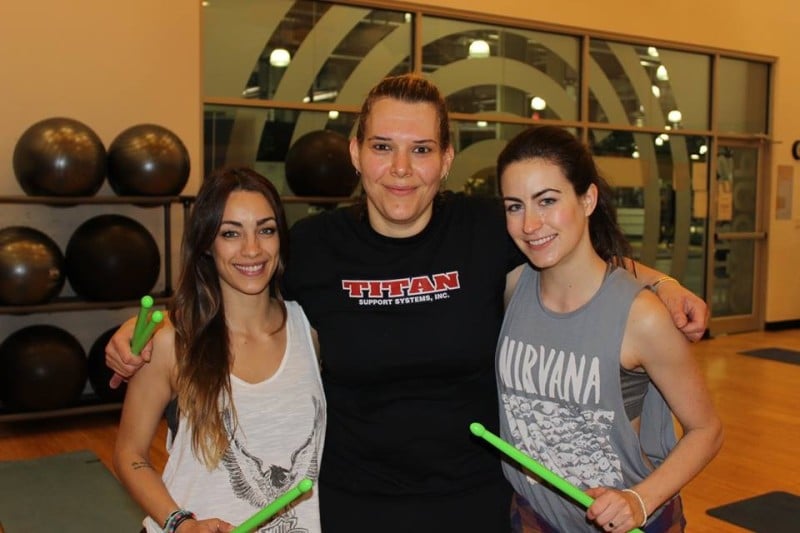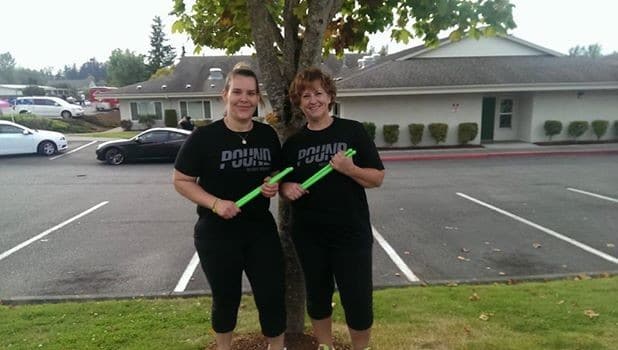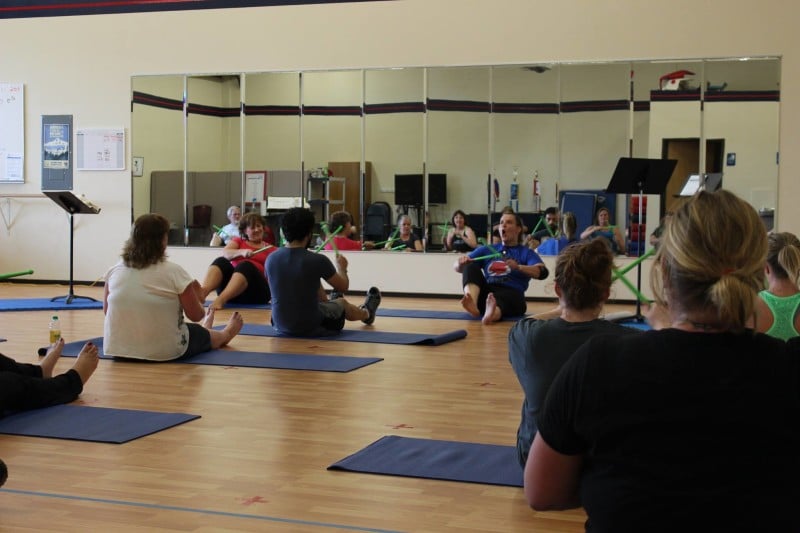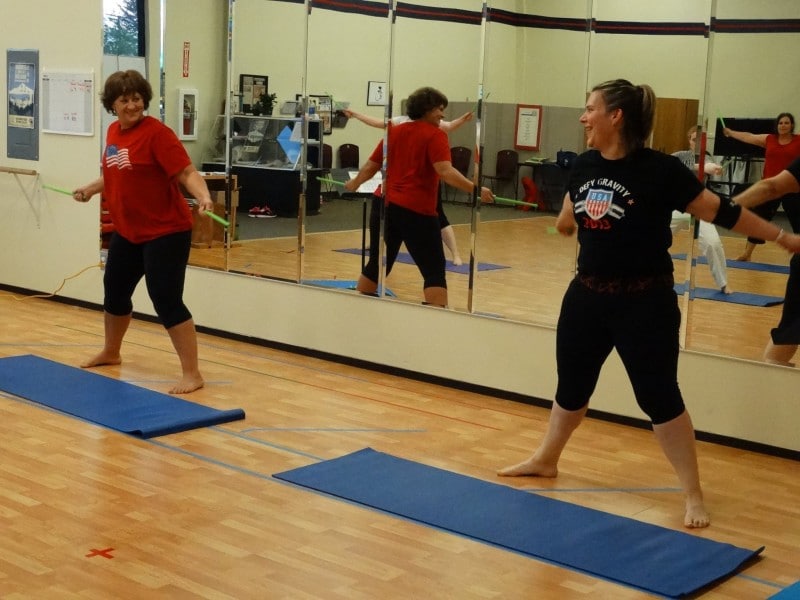 In 2014 Mary Ellen opened her own studio, STICK-IT Fitness. When we asked her what the inspiration behind the studio was, this is what she told us:
"After losing a substantial amount of weight, beating diabetes and high blood pressure, and regaining my health and fitness, I was looking for a fun, new and exciting way to help motivate and inspire others to achieve their goals. I knew how much more enhanced my life had become with a conditioned and physically fit body. I was able to enjoy life and activities in ways I had never dreamed possible before. I wanted that for others.

As a music teacher and professional percussionist of many years, POUND was the perfect union of the two activities I believed in and loved most… music and fitness. There are so many health and wellness benefits to music. When I teach POUND I not only condition people's bodies, I condition their minds and souls. Music touches every part of our being.

We have a saying at Stick-It Fitness, "Steel sharpens steel. To be inspired you must inspire." I find that our POUND Posse and POUND Pros inspire each other daily. I feel blessed to have such an amazing group of people in my life."

-Mary Ellen Stansberry Hodges
She's a maker of noise, a rhythmic genius, a firecracker that creates change in her community, an incredible mother, wife and a hero. We are blown away by you, Mary Ellen. You are a kickass POUND Pro and you're an incredible ambassador for our program — but more importantly, you're a huge influence in our lives and we are both honored to call you a friend.
To say we love you is an understatement,
The POUND Girls
How YOU Can #MAKENOISE Like Mary Ellen:
LOVE HARD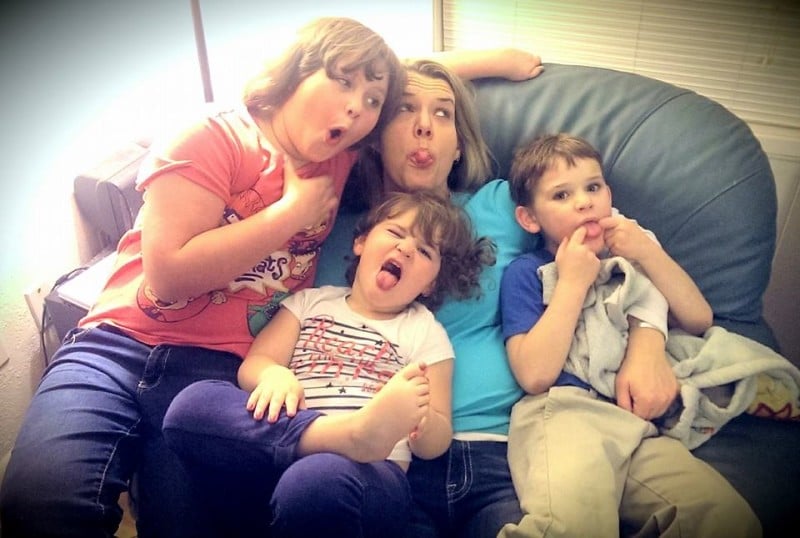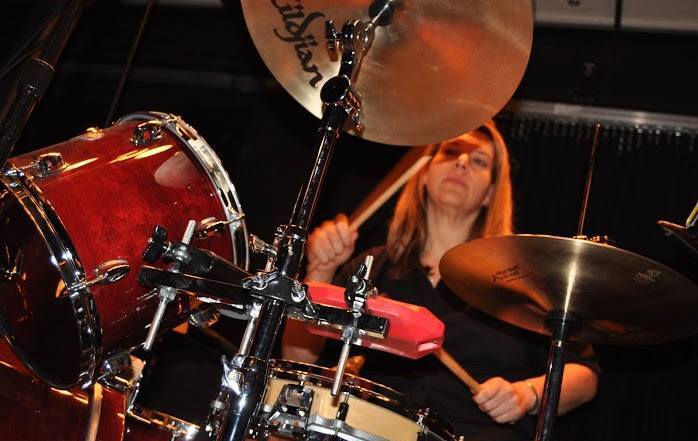 USE YOUR TALENTS TO GIVE BACK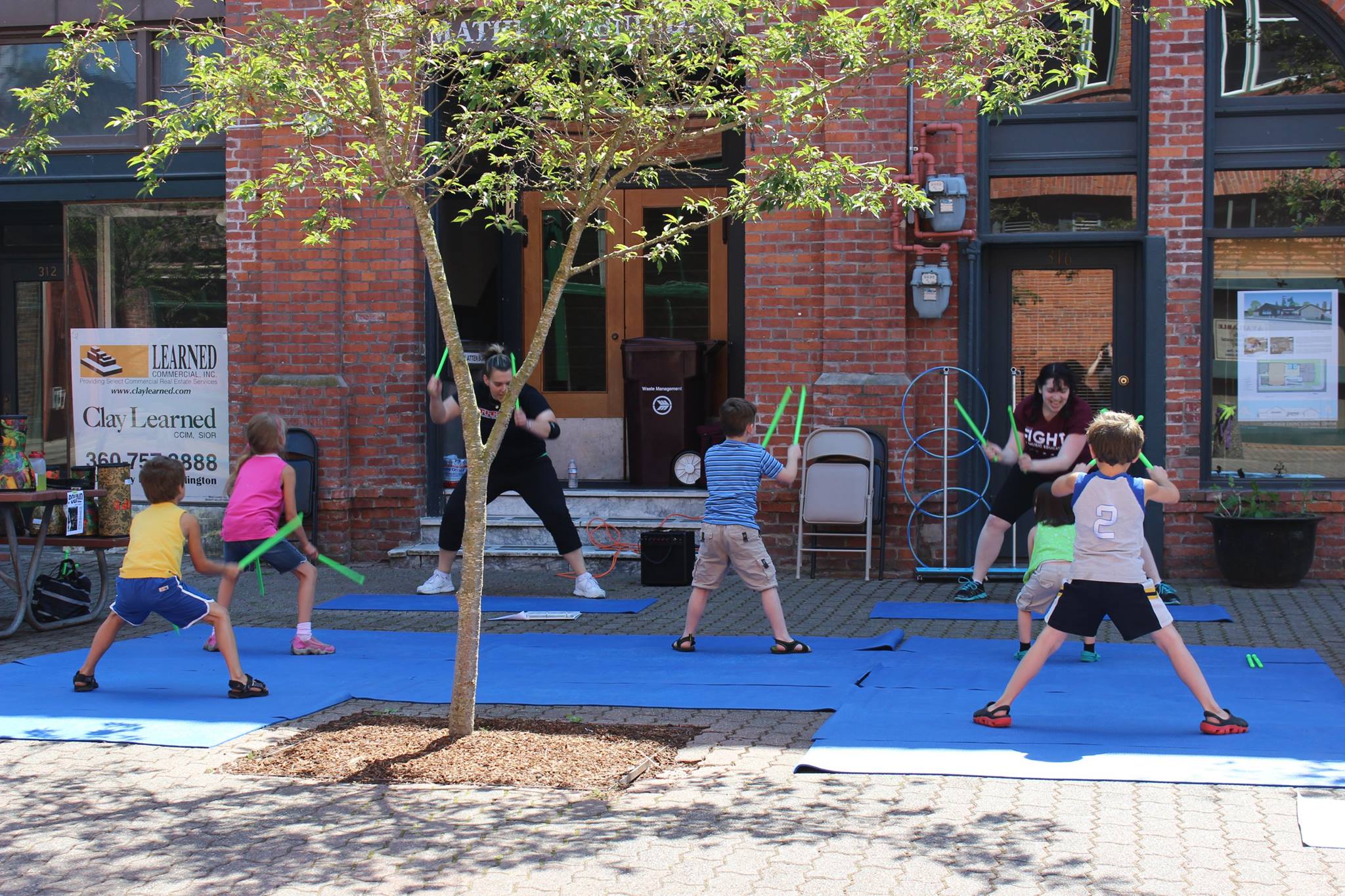 LAUGH MORE AND LAUGH HARD