In our opinion, nothing is better than brunch. It's a magical time in the mid-morning when you meet up with your close friends and partake in this trendy hybrid meal at some super cool hotspot that not only offers a plethora of breakfast items to choose from, but also lunch items as well. Everyone wins!
Glancing at the menu, however, reveals that quintessential brunch goodies like pancakes, waffles, sandwiches, and breakfast potatoes don't quite meet the healthy balance we try to live by when making daily food choices. While they satisfy your sweet taste buds, they are packed with refined flours, starches, and cooked in butter and oils loaded with saturated fat.
That's why we've decided to bring brunch home with our Sweet Potato Rosemary Waffle recipe!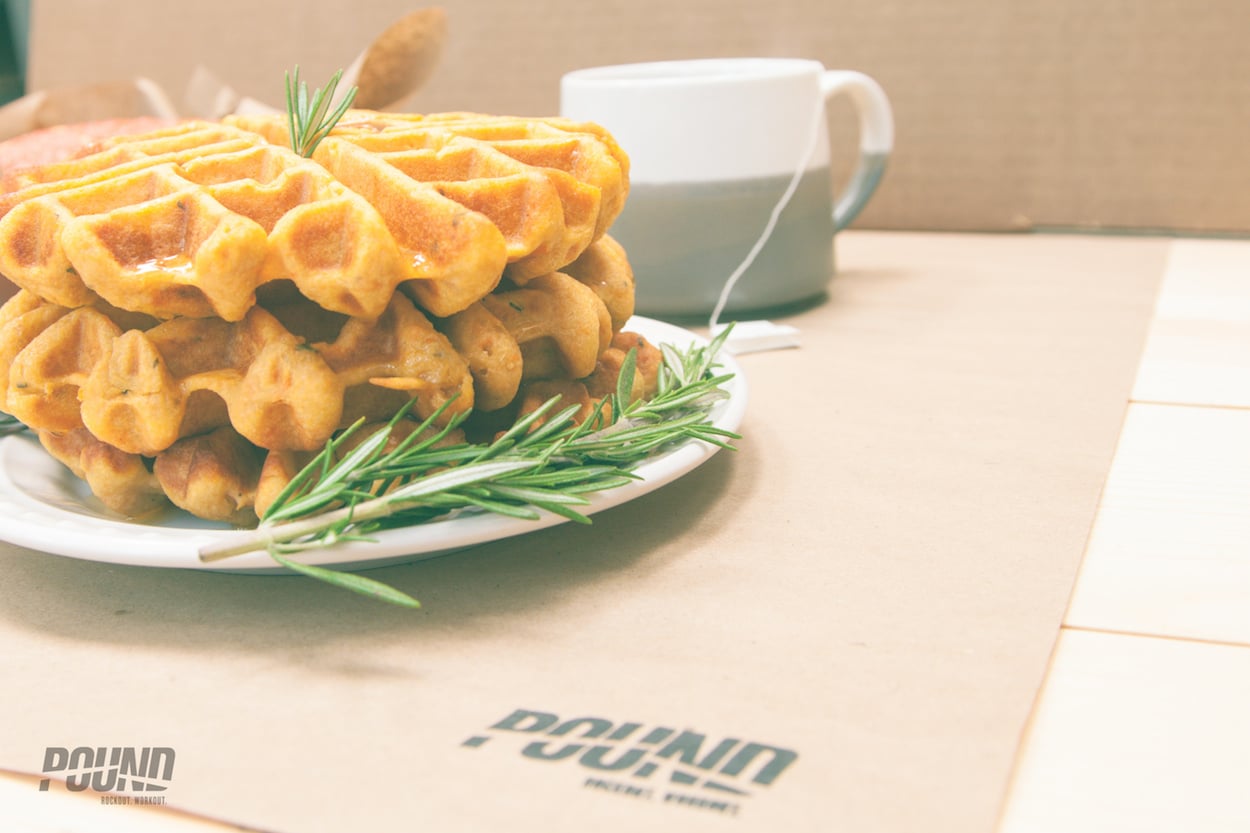 This recipe is a delicious gluten-free option as it calls for brown rice flour. It's a great alternative because it increases the nutrient spectrum, lowers carbohydrates, and gives you dense, sustaining calories rather than empty ones that will leave you hungry again in a shorter amount of time.
We're also using sweet potatoes—a low starch, antioxidant-filled alternative to normal taters. Finally, we like to use clarified butter or coconut oil instead of butter because it helps us maintain a lower cholesterol level, and coconut oil helps smooth out skin issues, which is always a plus!
Ingredients (serves 4)
1 ½ C brown rice flour
2 t baking powder
1 t sea salt
4 eggs, separated
¾ C almond milk
1 T coconut oil
1 t vanilla extract
1 ¼ C sweet potatoes, peeled, cooked and mashed
1 T rosemary, finely chopped
Directions
Mix brown rice flour, baking powder and sea salt in a large mixing bowl.
In a separate bowl, whip 4 egg whites with a hand mixer until the mixture resembles whipped cream.
Add unsweetened almond milk, 4 egg yolks, coconut oil, vanilla extract, sweet potatoes and rosemary to the large mixture.
Gently fold in egg whites until fully combined.
Grease waffle maker with ghee (clarified butter) or coconut oil and place 2-3 large spoonfuls of waffle mixture onto the center of the hot waffle maker. Close and cook for 4-5 minutes or until fully cooked.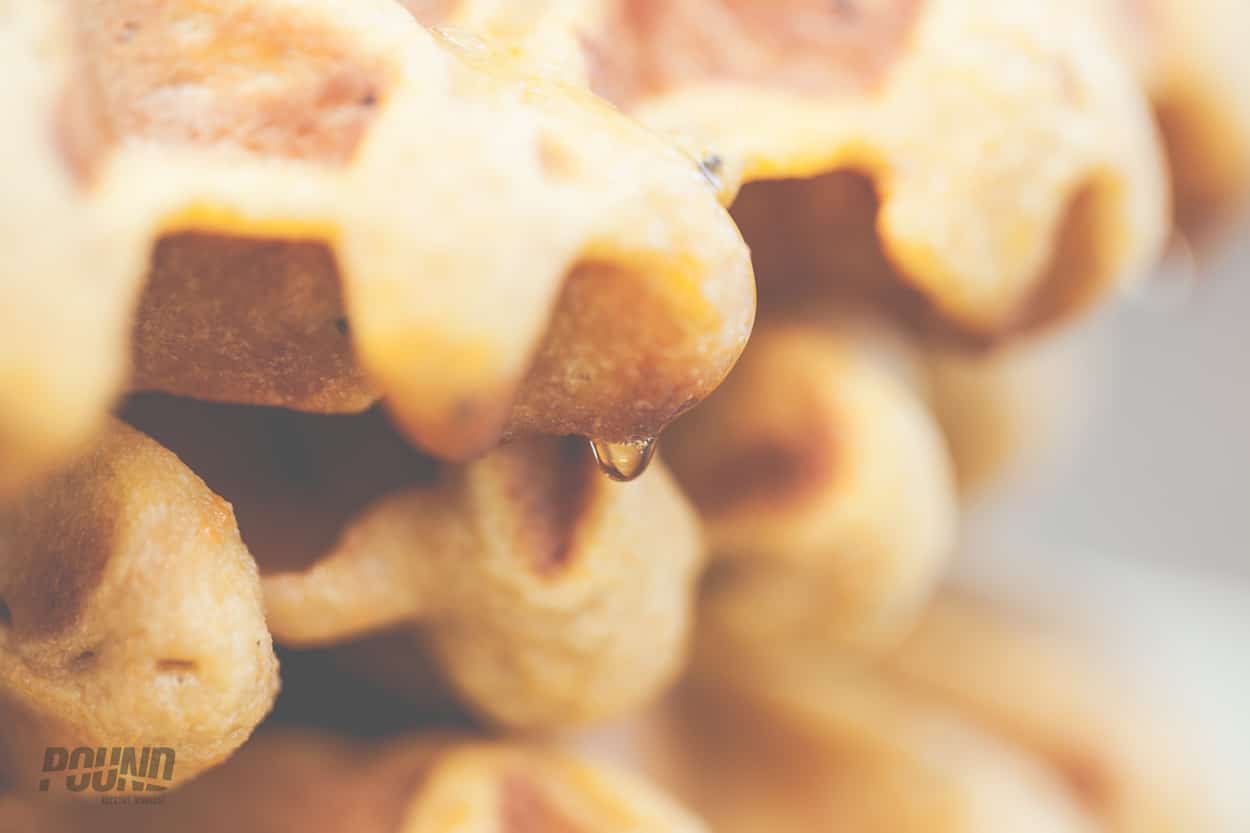 It's so easy to make these babies at home! Invite some friends over for brunch this weekend and snap some pictures! We'd love for you to share your creations with us in the comments below!