Growing up in rural areas, members of POUND HQ has eaten our fair share of all kinds of homemade pies crafted from the most delicious, local, flavorful ingredients. Apple, rhubarb, cherry, key lime— tried them all! It's safe to say that when we were younger, about half the pie would end up in our bellies… and the other half, on our faces and clothes.
As we finally grew into adults, our love of pies, cobblers and crisps remained, but our awareness of the nasty junk that's in most pies markedly increased. So, to avoid saying "ta-ta" to our beloved pies and cobblers, we found a way to replace the saturated fat, sugar, refined flour and empty calories with nourishing alternatives that don't sacrifice flavor! That's what we call a REMIX, ladies and gents!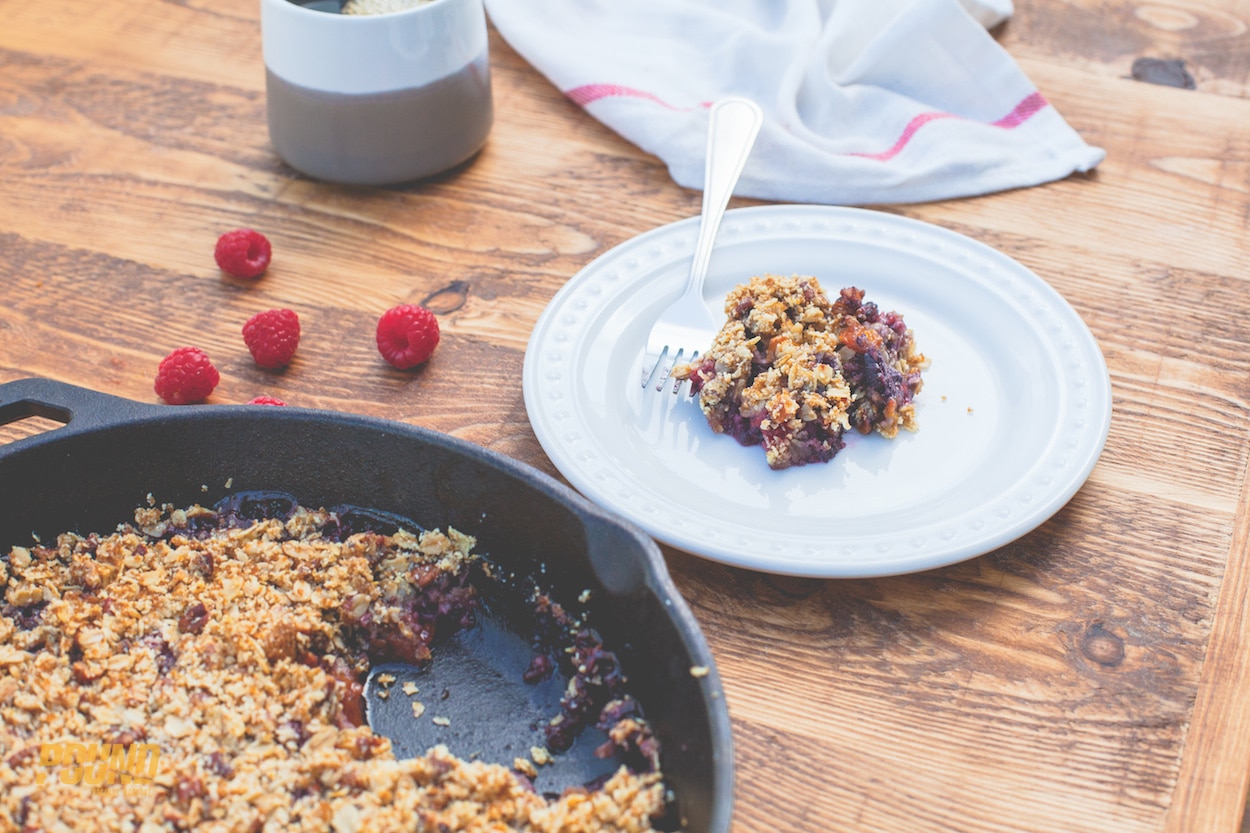 Our Not-So-Naughty Nectarine Cobbler is low in sugar, high in protein, and skips all the nasty preservatives and additives you'd find in store bought pies. How, you ask? Simply by substituting rolled oats and almond meal for flour and by using healthier alternatives to butter and sugar! Cutting out these refined ingredients effectively cuts out all the guilt packed into a typical slice of pie.
This cobbler is so healthy that you can even justify diggin' into a slice for breakfast! If you've ever made a pie, you know it can be a LONG and drawn out process, so we took care of that obstacle for you, too. Our Not-So-Naughty Cobbler is also super-speedy to prep and bake.
Not-So-Naughty Nectarine Cobbler
Ingredients:
4 cups organic raspberries and nectarines, cut into bite-sized pieces
1 cup gluten-free rolled oats
1/2 cup roughly chopped pecans
1/4 cup packed light brown sugar or coconut sugar (use stevia as an even lower-sugar option)
a pinch of sea salt
4 Tbsp cold ghee (clarified butter) or olive or coconut oil
Directions:
Preheat oven to 350 degrees F and butter a 8×8 (or similar size) baking dish
Add fruit directly to the dish as you chop it and spread until flat
Into a mixing bowl, add oats, almond meal, pecans, sugar, salt, and ghee (or coconut oil)
Using your hands, mix until all of the butter is evenly distributed
Layer mixture evenly over your chopped fruit
Bake for 40-45 minutes or until the fruit is bubbling and the top is crisp and golden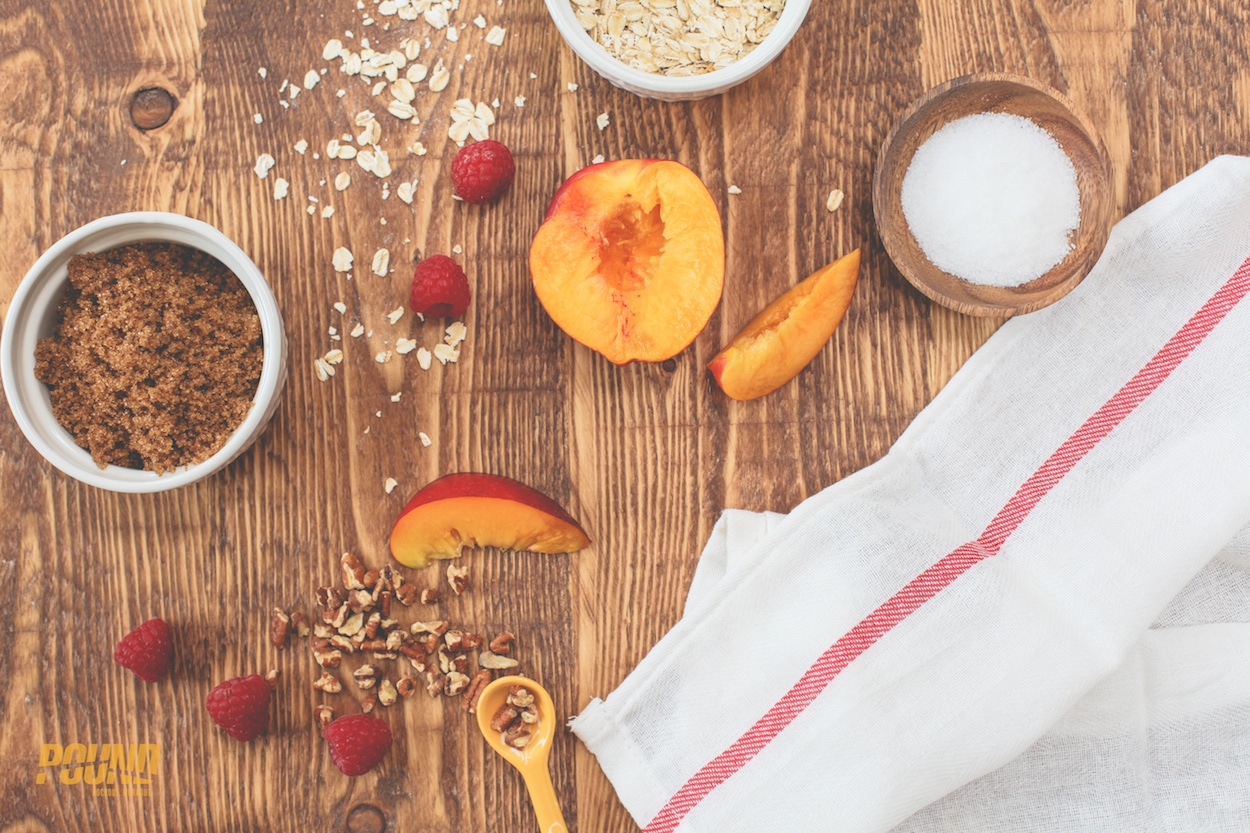 Does it get any easier than that, Posse? We don't think so. This is probably one of the most BEAUTIFUL tweaks to date so we want to see your pictures! Share with us on socials!