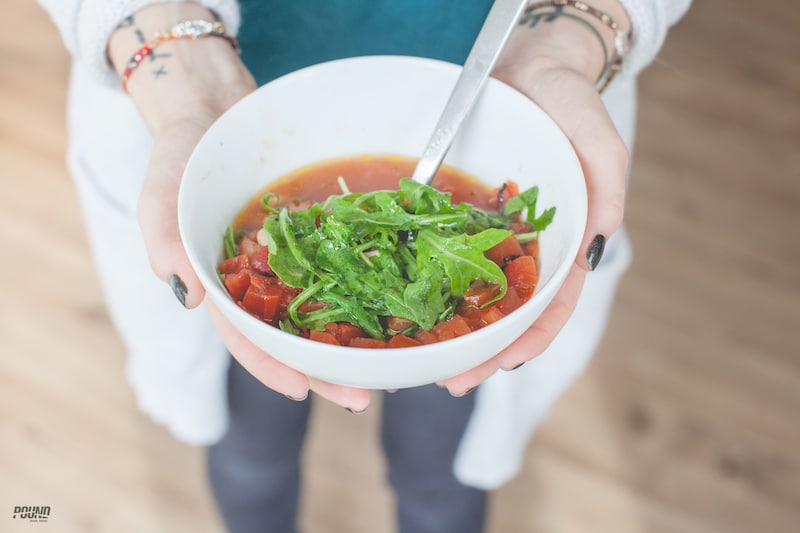 Tired of grabbing unhealthy takeout on your way home from work? Not enough energy to cook after a long day of caring for your kids? Sick of eating well all day and then devouring the first thing you see when you get home? Then this remix is for you!
Today we're remixing your last-minute meal—the one that ends up including everything in the fridge but has the nutritional value than meets the eye.
When we dream about the perfect last-minute dinner meal (or any), three boxes need to be checked off: it's gotta be healthy, delicious, and easy enough to prep so we have a reliable dinner option as soon as we get home from work or working out. There's nothing better than busting through the door, throwing our bags on the ground and seeing a perfectly prepped meal waiting there for us. Well, this is our secret weapon. A recipe that's as easy to prepare as it is to eat!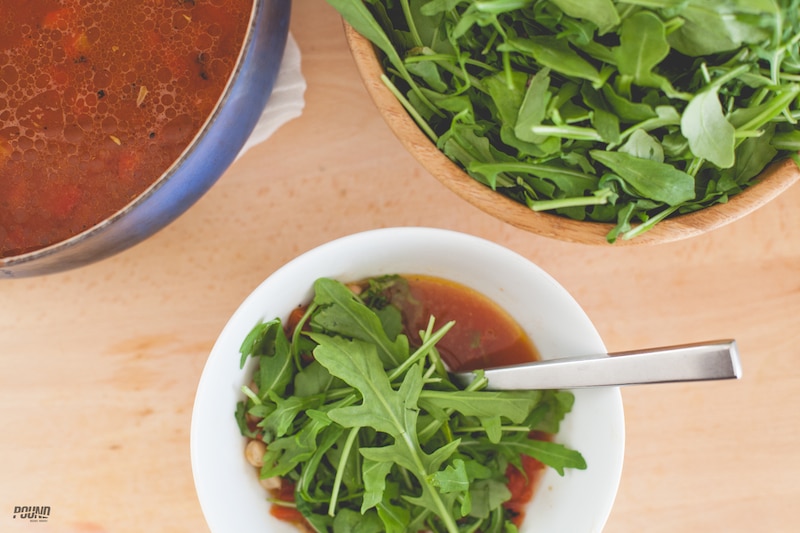 White Bean Soup
Ingredients:
2 cans of white beans
2 cans of diced tomatoes (for a little kick, we like the ones with green chili from Trader Joe's!)
1 box (1 qt) of low-sodium chicken or vegetable stock
3 garlic cloves, chopped
2 T olive oil
1 bag of pre-washed, organic greens of your choice (we love arugula or spinach!)
S&P to taste
Directions:
Grab a stock pot and brown your chopped garlic in olive oil, over medium heat.
Add white beans, tomatoes, and stock to the pot. Bring to a boil for 2 minutes, then reduce to simmer for 10 minutes, stirring occasionally.
Once ready, serve into individual bowls and add a handful of greens on top!
Optional: Drop in a small piece of Parmesan cheese when your soup is simmering to infuse some yummy cheese flavor.
PRO TIP: Rinse your canned beans in a small colander before you add them to the soup to reduce the sodium content considerably! This is a super easy tweak that can be applied to all canned beans and even dry rice.
And the best thing about this tasty soup? It stays good in the fridge for up to a week, and can be frozen for a simple go-to meal for up to a month! It's also packed with fiber and protein to keep you nourished and satisfied—which also makes it a great lunch option.