With jam-packed schedules made up of business meetings, birthday parties, and POUND classes—when is there ever time to pop back home for an outfit change in-between the madness? Usually there isn't. Here are 3 tips to take your look from studio to street to tackle responsibility before or after POUND class with ease:
1. Layer With A Sweater Or Jacket
Some of us sweat more than others, but that doesn't mean you should forgo a sweater or jacket! You're a get-it-done kind of person, which means the possibility of running errands after POUND class before you head home is likely. This is why we love layering our favorite jean jacket over top of our favorite logo tanks to keep us at just the right temperature while we check off a few last-minute things on our to-do list before we hit the showers.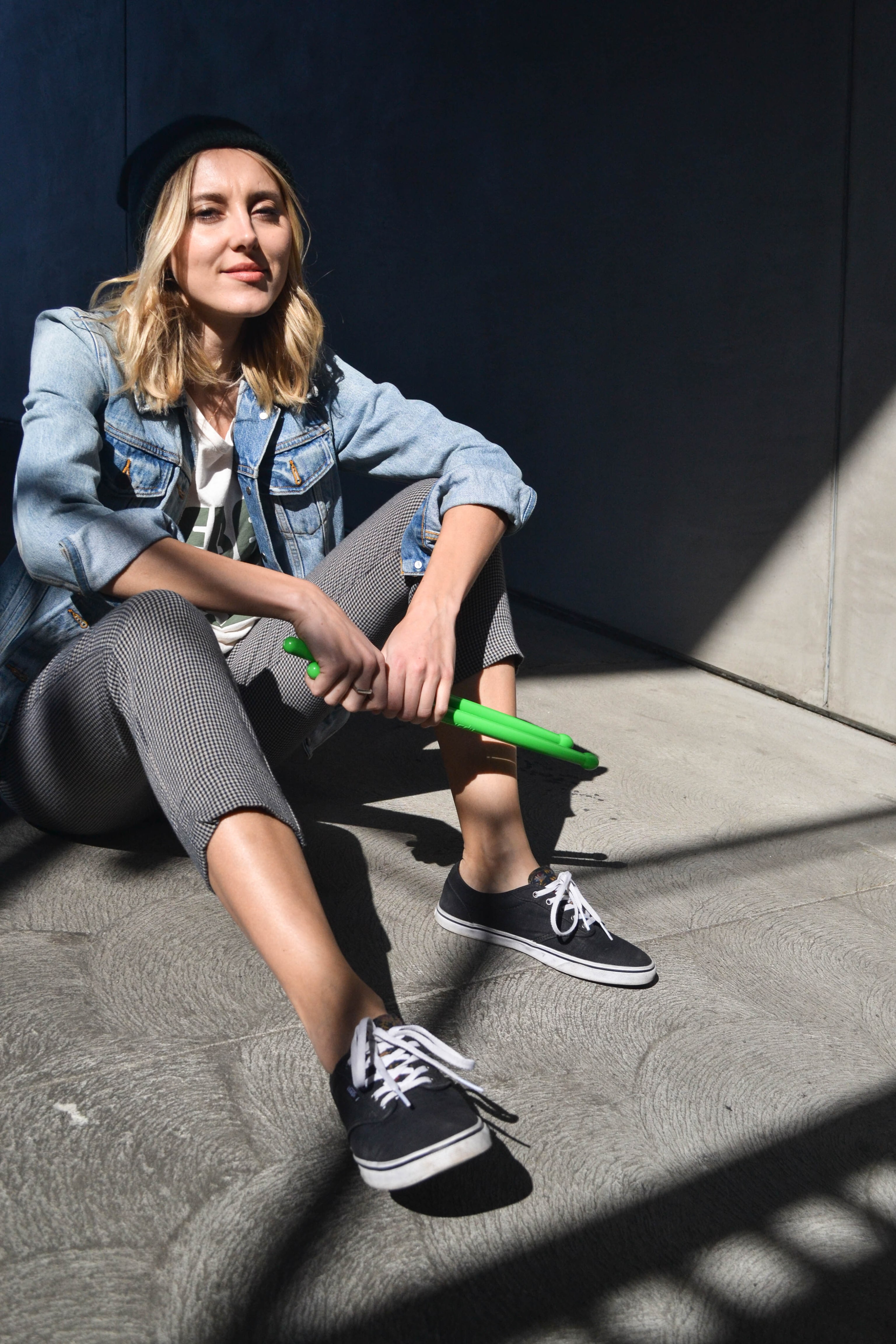 2. Jazz It Up With A Hat
After a 45-minute jam session our hair is, well, a little damp to put it plainly. This can sometimes give us the chills when we're meeting friends after class for dinner. That's why we always have a beanie or hat on-hand to keep our noggin toasty and our hair looking not so messy.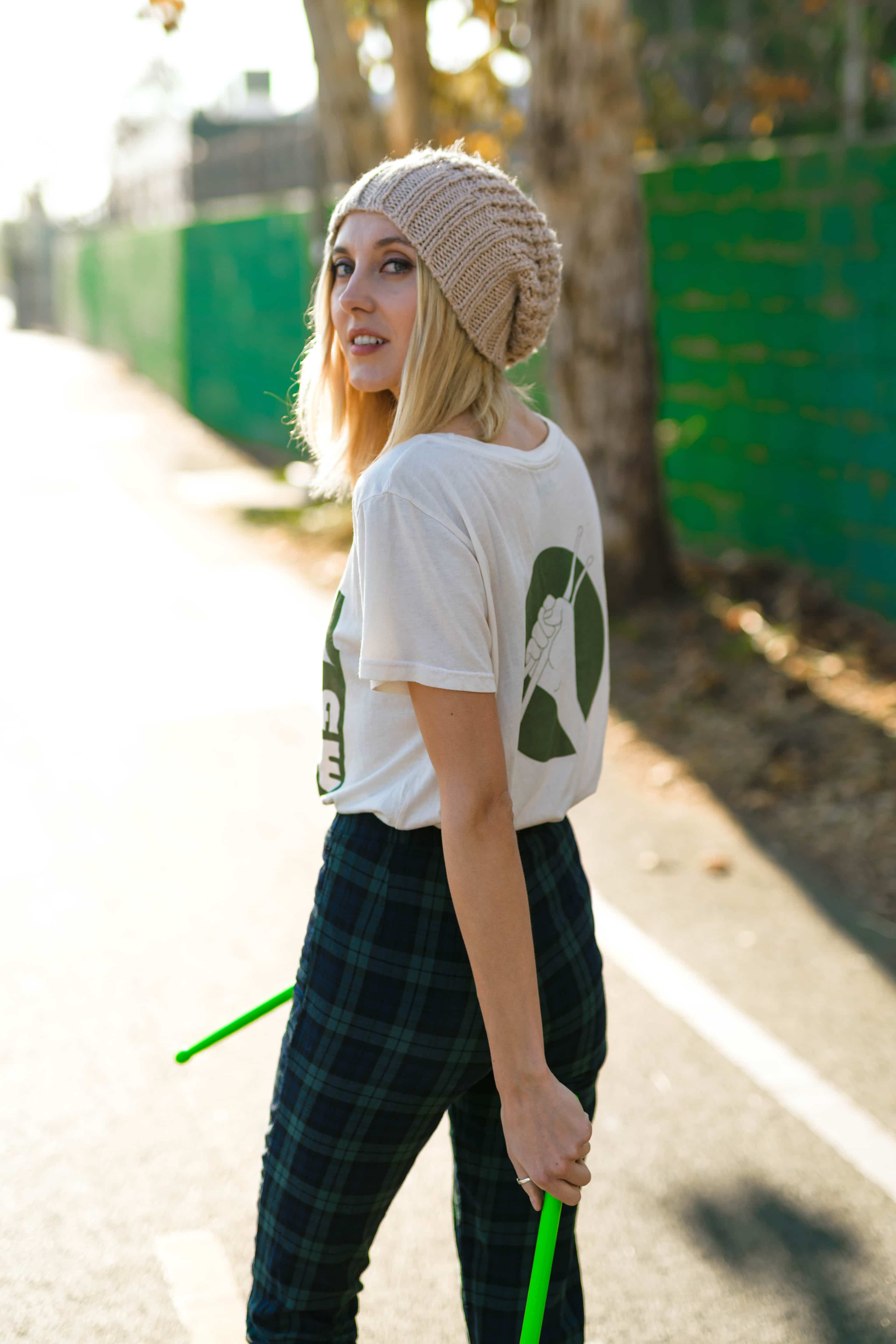 3. Swap Your Leggings For Statement Pants
We never rockout without wearing a pair of leggings from the POUND shop, but on the days where we head to class in our hoodie, we want to pull our post-POUND class look together by changing just the bottom half of our outfit. If you're like us, chances are you have a few pairs of pants in your closet that are just as comfy as they are stylish. These types of pants are the perfect thing to pack in your gym bag when you're looking for minimal effort with big impact. Whether you pull your pants on over your leggings, or change into them, you'll look and feel more put together and ready to tackle the day ahead of you!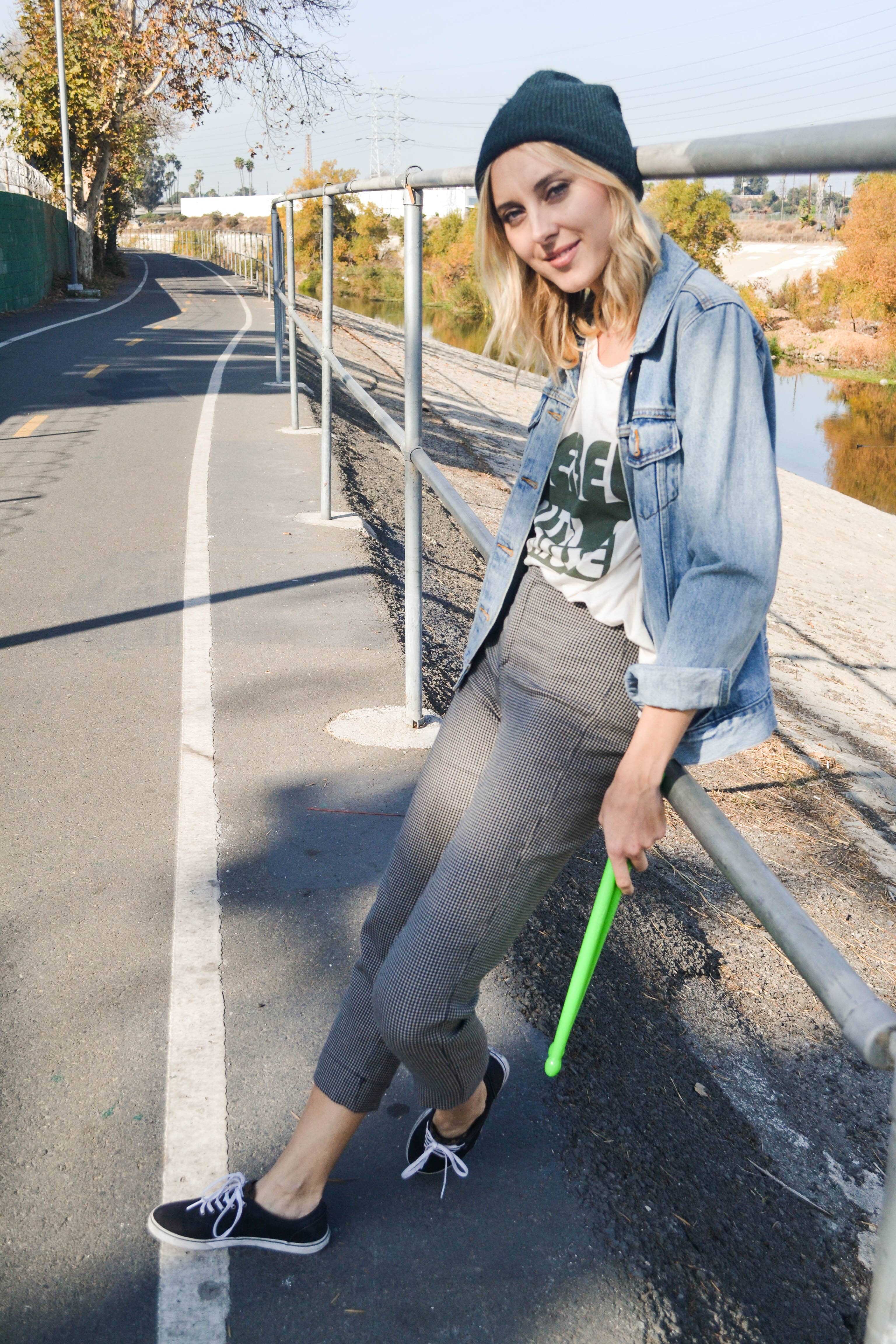 What small changes do you make to take your look from studio to street? We'd love to hear it in the comments below!