POUND® is more than just a workout.  It's a transformational experience, one that plugs people into their communities, tunes them into the rhythm of the music, and inspires humans of all ages and stages to ROCK out. In every corner of the world, we've seen the impact our passionate community of POUND® Pros have made. From empowering and motivating others, to raising money for good causes and bringing people together we saw something new this year when one of our POUND® Pros introduced POUND® as a therapeutic modality at the 2019
American Music Therapy Association (AMTA)
National Conference!
POUND® Pro
Michael LimBybliw
, a board-certified music therapist since 2010 with a BM degree in Music Therapy from the University of Minnesota, spearheaded this impactful initiative when he saw the difference it was making with his own clients. "
POUND® has potential therapeutic benefits for the many populations that music therapists serve, due in part to the inherent connection to the beat, specificity of movement techniques, and focus on community building that develops from moving as one
," said LimBybliw. "
I do believe that because POUND® uses the combination of music + movement, it has the potential to be effective when used within the clinical environment."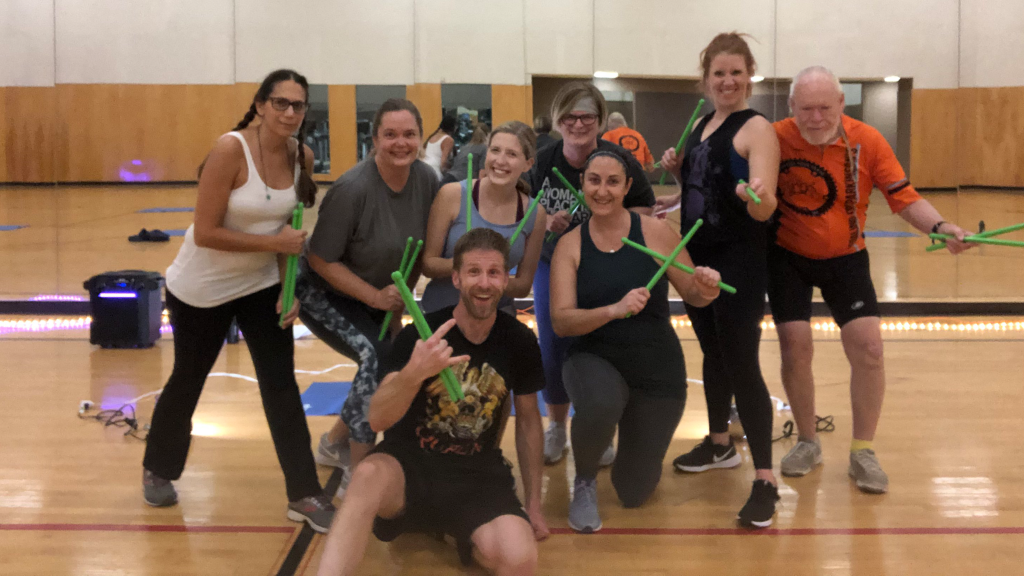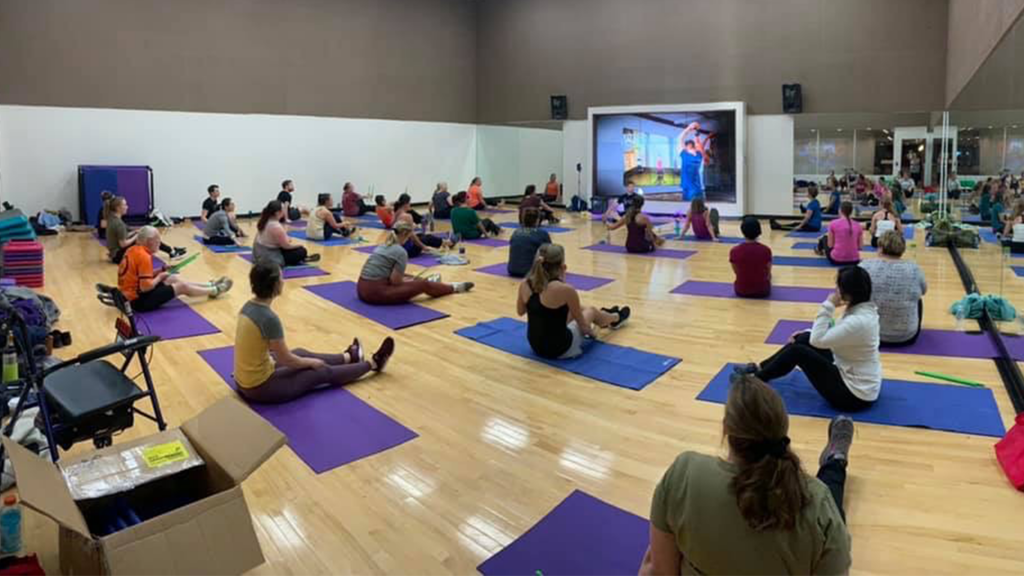 For a bit of background, music therapists use
musical interventions
to address the physical, emotional, cognitive and social needs of individuals. They promote emotional health, help patients cope with stress and boost psychological well-being and use music as a tool to relax the mind, energize the body, and help people better manage pain. Experts have long believed that
rhythmic drumming can aid health
by inducing a deep sense of relaxation, reducing stress, and lowering blood pressure. There is
scientific support
from specialists working in the neuroscience field that have studied the way rhythmic music impacts the centers of the brain that are responsible for how we process traumatic experiences, and its shown that physical, body-oriented therapies such as drumming and music therapies are key elements of best practice, that should be added to talk-based therapies. (
Bet you didn't know your weekly POUND® class doubled as a therapy session- power of Ripstix®
😉)
We are very excited to see the marriage of POUND® and music therapy as it continues to grow, and can't wait to see more clinical therapists in upcoming POUND Pro trainings!  "
I envision practitioners using POUND® as a therapeutic modality by first, undergoing the POUND® Pro training program
," said LimBybliw, "
then using the choreography and techniques learned to introduce their clients to new ways of moving to music – offering clients the ability to integrate structured movement and music paired with auditory, tactile, and visual cues – to achieve their goals and objectives within a therapeutic relationship, and to develop a deeper sense of togetherness within a group or community at large.
" 
For anyone interested in learning more about the AMTA and music therapy, visit American Music Therapy Association (AMTA)