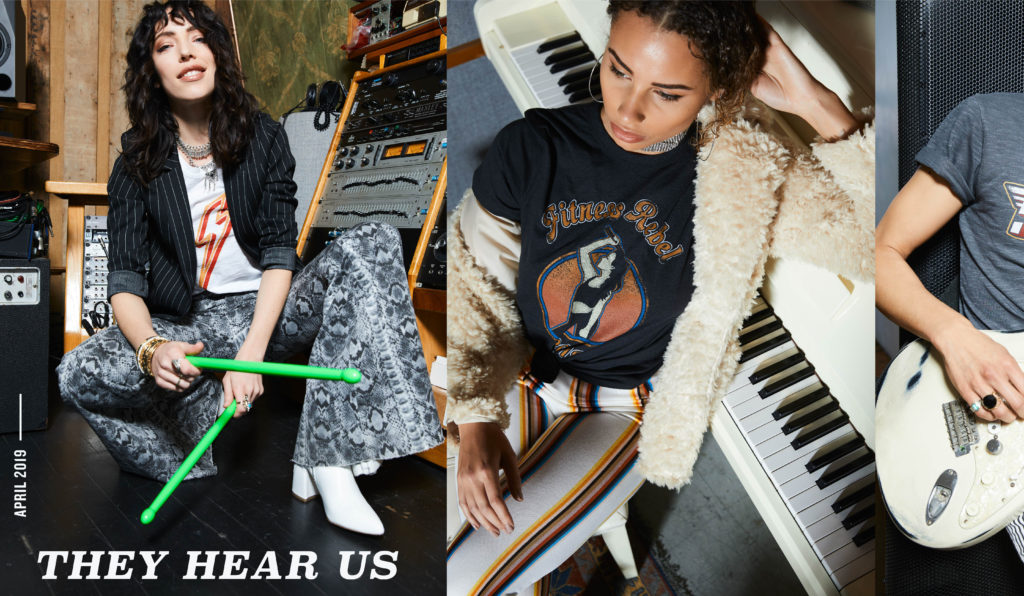 It's in the nature of a fitness rebel to stand out in class and in life. We're loud, proud and ready to MAKE NOISE. So shouldn't our wardrobe express that too? Our latest line "They Hear Us Before They See Us" was created with this in mind. We wanted to give our POUND posse unique styles that were both practical and exciting. This line features bold and vintage designs perfect for our movement musicians to rock to any POUND class or (with the right accessories) a day/night out on the town! To help you stylize your newest POUND gear we're breaking down our photoshoot looks and giving YOU the opportunity to take your POUND style to the next level.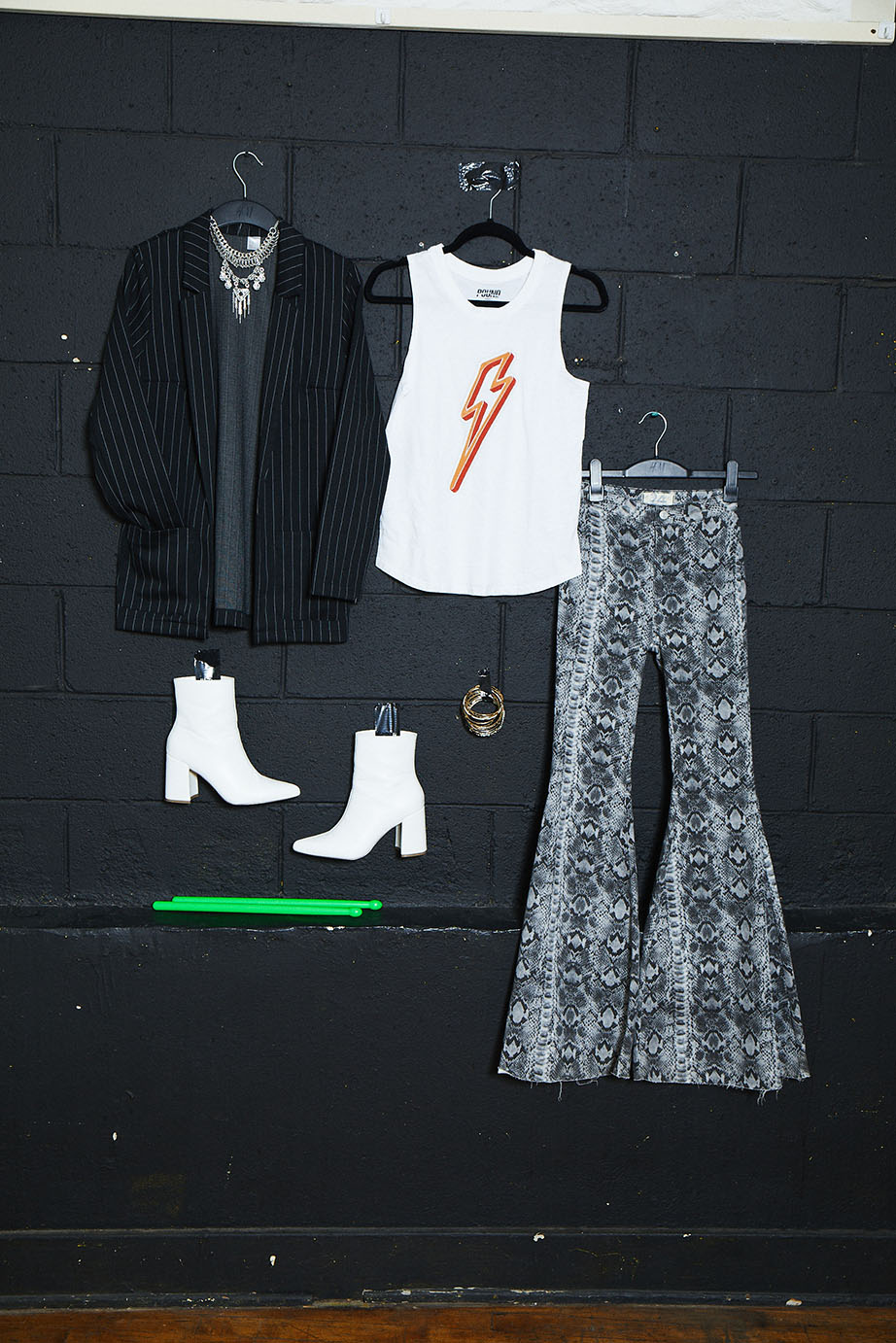 STUDIO → STREET: Are you ready to let the rocker you out of POUND class? If so we have the perfect outfit for you! Turn up the volume on your Vintage Bolt Muscle Tank by adding a sharp blazer, some patterned flared jeans, white rocker boots and rocker glam jewels.
STUDIO → STREET: You are sure to be a showstopper in this 70's vintage glam outfit. Begin building this outfit with our Ripstix Emblem Crew Tee. Tie it up (or cut it cropped) to allow the tee to fall perfectly along these high waisted technicolor pants. Add some white boots, hoops and bold choker to accessorize this glamorous outfit.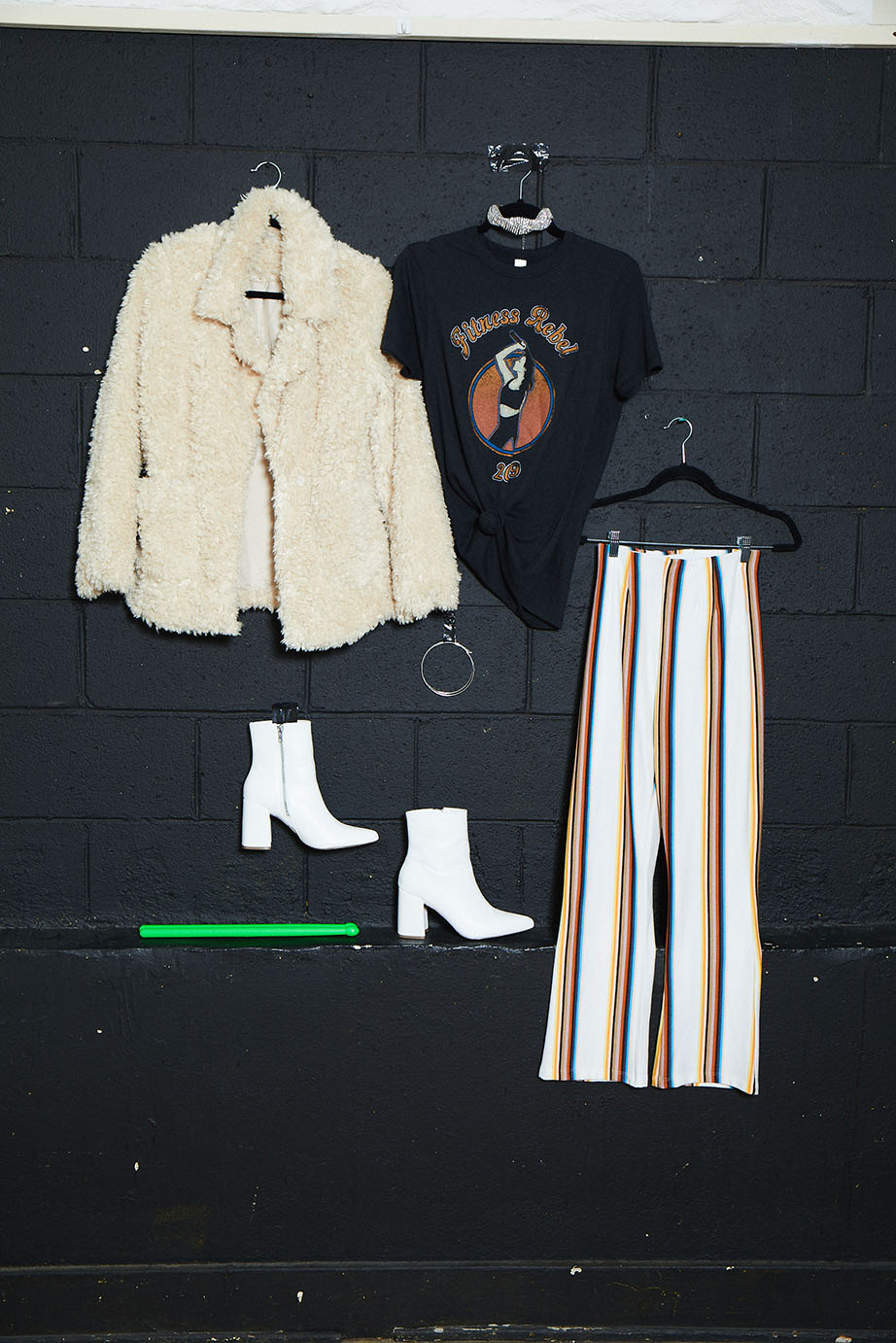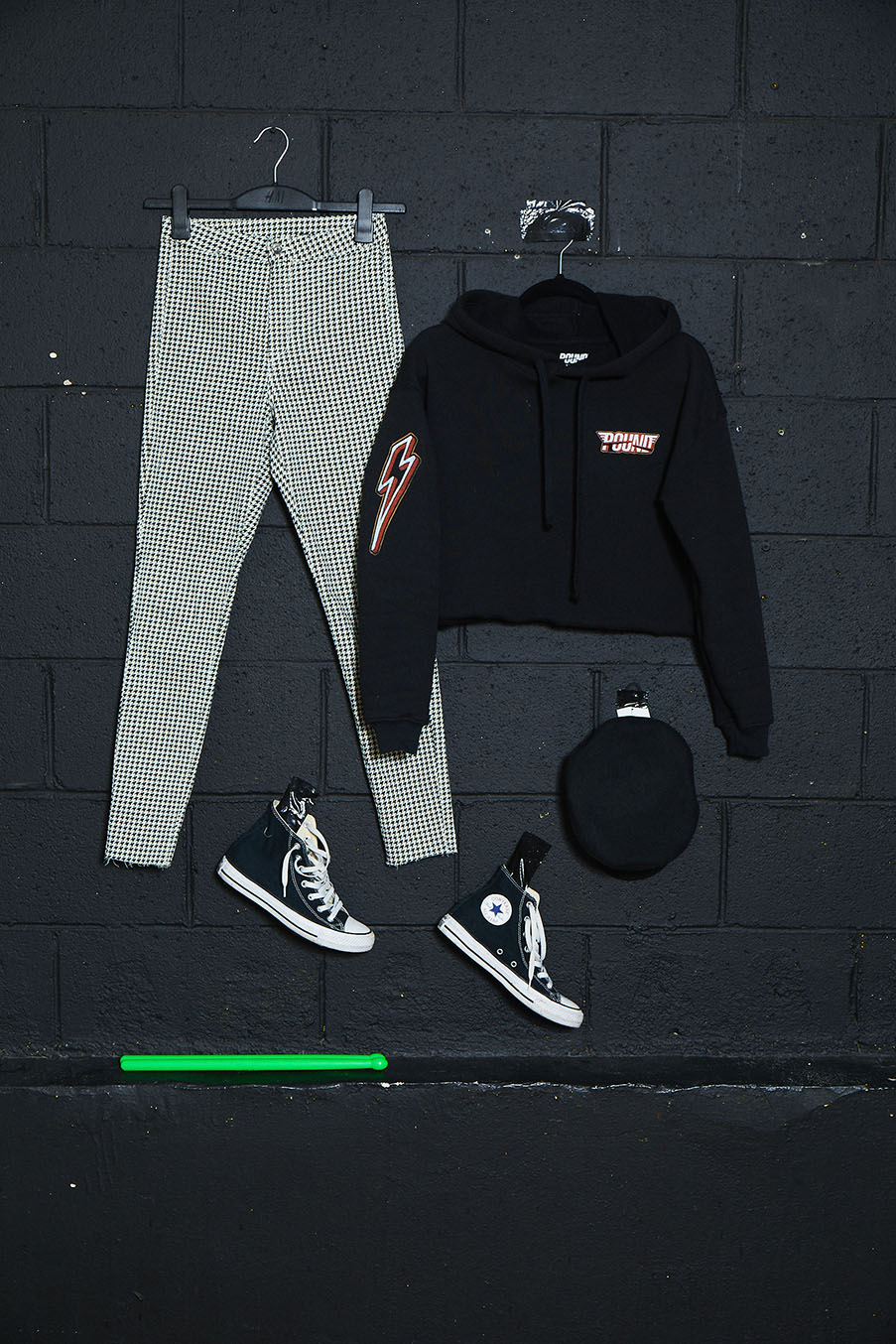 STUDIO → STREET: Do you like to keep it casual? Then this LATER SKATER vibe is perfect for you. For this look we started with the best hoodie in the game, our Bolt Cropped Hoodie. From there we added some checkered capris, classic converse and topped off with a captains hat for a simple but stylish look.
STUDIO → STREET: Now guys… you didn't think we were gonna leave you out did you? Every band member deserves to have a little fun with their performance threads. In this look we are taking a classic band tee spin by adding some striped pants, a flowy blazer, some black boots and circle framed, tinted glasses to bring the outfit to life. Check out the links below for how you can upgrade your They Hear Us Crew Tee look!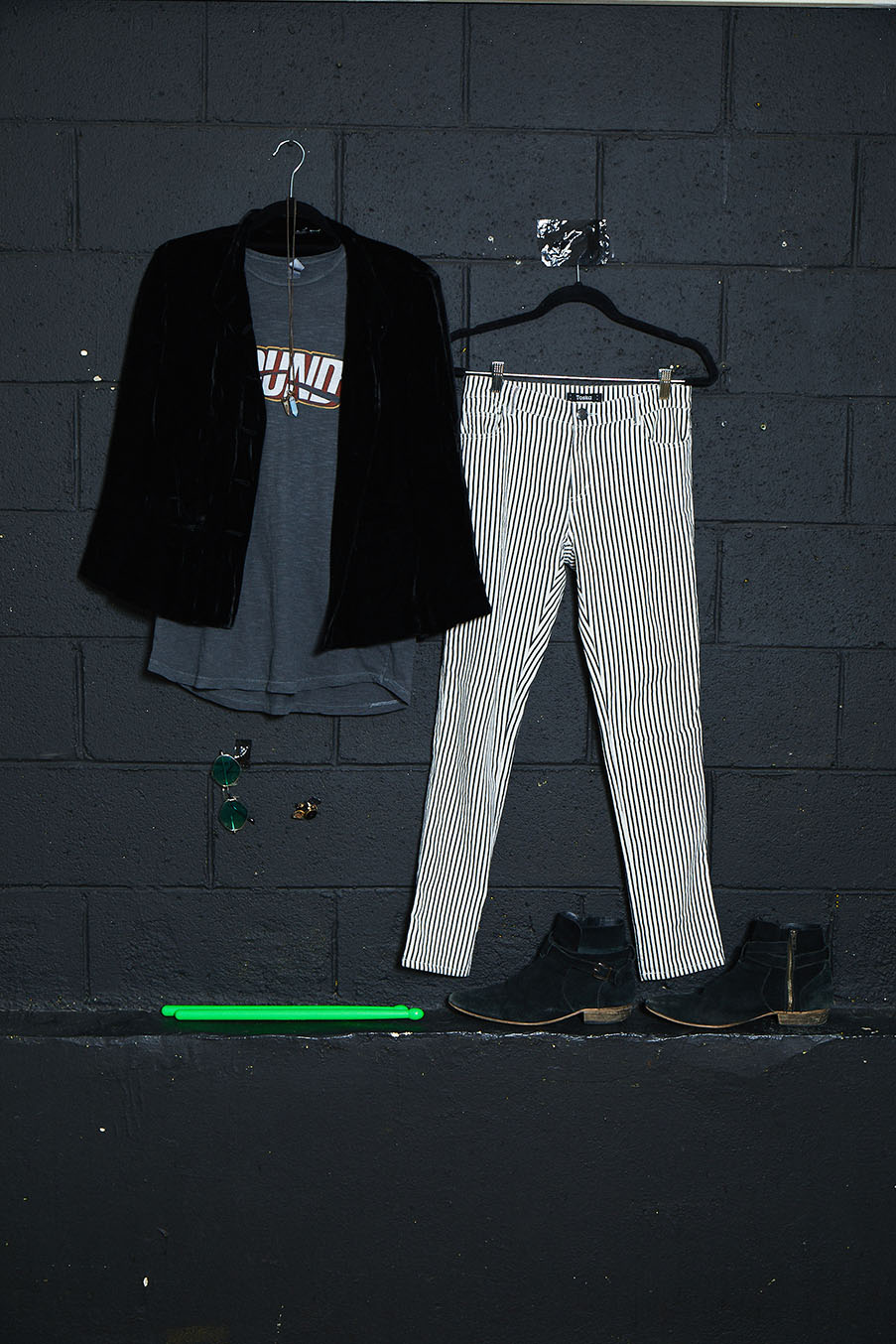 Time to let your styling begin! To find all the POUND basics to begin your outfits head over to shop.poundfit.com now. Use the code SPRING10 now through April 21st at midnight to receive 10% off your order! Once your looks are complete don't forget to share on socials and tag @poundfit so we can see! 🙂