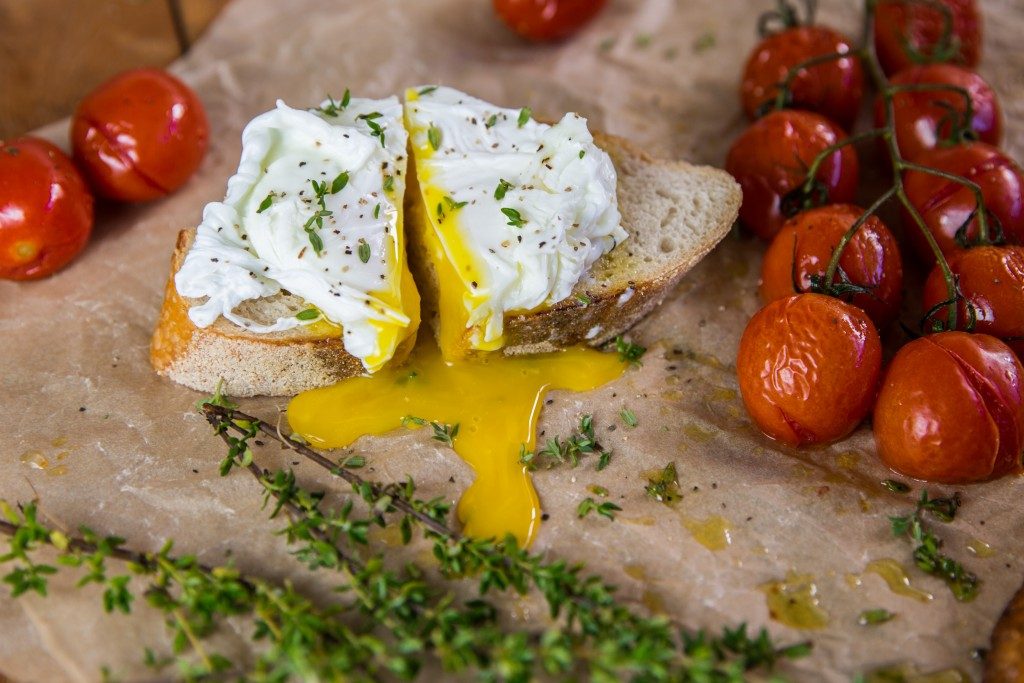 There's nothing like pretending you're on an episode of Food Network's "Chopped" and trying to come up with something creative on a Sunday Morning! This is the easiest recipe and you'll be blown away by how tasty it is. All you need is some cherry tomatoes, extra virgin olive oil, lemon, thyme, egg and your favorite bread to toast.
Ingredients
1 Small Vine of Cherry or Strawberry Tomatoes (5-6)
1 T Extra Virgin Olive Oil
Juice of 1/2 lemon
1 t fresh thyme leaves + extra for garnish
1 poached egg
1 piece of your favorite bread (ours it sourdough)
Pinch garlic powder
Salt and pepper to taste
Directions
Preheat Oven to 450*
Combine lemon juice, olive oil, thyme, salt and pepper in a small bowl. Add tomatoes and toss to coat.
Place tomatoes in a tin foil packet and cook in the oven for 12 min.
While the tomatoes are cooking, boil water and poach an egg.
Toast a piece of sourdough bread—drizzle with olive oil and a pinch of garlic powder.
Place the egg on top of the toast and pour the tomatoes and juices over the top.